People need words. Perhaps, it's one of our most basic creation tools. Words feed us, teach us, destroy us. When words come together, they create a magnificent world, a fantastic world filled with possibilities, an abstract universe. Words give us books and they feed our imagination!
Starting the celebration
The Book Day dates back to the early twentieth century. Its original dates back to 1926. The first day of the book took place on October 7, 1926. Shortly after, in 1930, April 23rd was established as Book Day.
Some curious facts about April 23rd are that the following writers were born or died on that date: Maurice Druon, K. Laxness, Vladimir Nabokov, Josep Pla or Manuel Mejía Vallejo. On the other hand, on April 23, 1616, Cervantes, Shakespeare and Inca Garcilaso de la Vega died.
For this reason, this date is so symbolic for universal literature.
Creation and world party
The idea of ​​the Book Day celebration saw its origins in Catalonia, by the Valencian writer Vicente Clavel Andrés.
Vicente Claver was a writer, journalist, editor and translator, founder of the Cervantes Publishing House. His work as a writer and translator is very broad, as is his work to promote Latin American authors.
In 1995 the it became a WORLD PARTY. The Book Day was proposed by the International Publishers Union and presented by the Spanish government at the United Nations Educational, Scientific and Cultural Organization (UNESCO).
In 1995, April 23rd became known as the "World Book and Copyright Day". There are thousands of places of interest regarding books and the world surrounding them.
For example, in Madrid they perform more than 600 acts on April 23rd. It is a preamble of the Book Fair that has a life span of 15 days.
Championing books is an ideal way to stand up for creativity, diversity and equal access to knowledge across the world.
Around the world
There are many celebrations that take place around the globe. Every country does something different but the idea remains the same.
In Sweden, the day is known as Världsbokdagen ("World Book Day") and the copyright aspect is seldom mentioned.
In the United Kingdom and Ireland, World Book Day is a charity event in March, held annually on the first Thursday and coinciding with the release of special editions.
The idea is that every child and young person should have a book of their own.
What is even more lovely, is that in the UK, children dress up as their favorite character for school and community events.
In Uruguay, this celebration is called "National Book Day" and is held on May 26. This date was chosen given the fact that May 26, 1816 was when the first national public library was created,
Every year, the Unesco chooses a Book Capital in the World. For this years edition (2020), the chosen capital is Kuala Lumpur. Kuala Lumpur is known as a city of contrasts and diversity.
Some of the other cities that have been chosen are: Madrid (2001), Alexandria (2002), Montreal (2005), Bogotá (2007), Beirut (2009), Buenos Aires (2011) and Athens in 2018.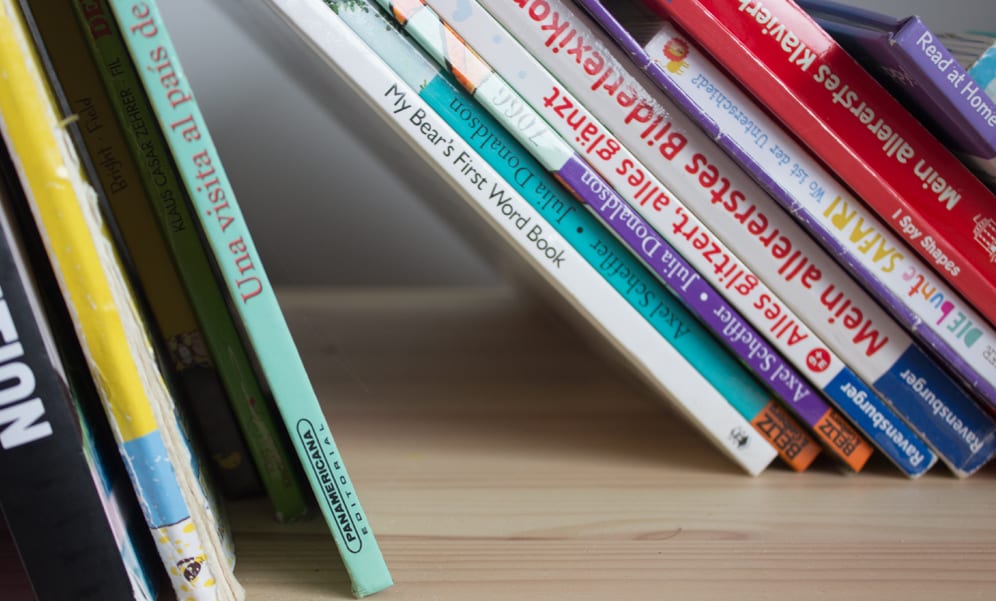 As an important side note, the Unesco has also developed the Creative Cities Network (UCCN). It was created in 2004. The 246 cities which currently make up this network work towards placing creativity and cultural industries at the heart of their development plans.
Book Fairs
There are hundreds of book fairs around the world. They are a true celebration of and for reading in which all those who are part of the books gather.
The fairs are a privileged space to establish a dialogue around ideas and disseminate intellectual production.
Bookmaking has a great cultural importance, especially in countries like Iran. The Book Fair in Tehran is considered the cultural highlight of the year with 5 million visitors. In countries with a high illiteracy rate, book fairs support the educational programme.
One of the most important book fairs takes place in Germany, this is the Frankfurt Book Fair. An important meeting point for publishers, book traders, authors, agents, journalists, service providers and buyers.
The Leipzig book fair and its reading festival 'Leipzig reads' are the spring events of the book and media sector.
The Bologna Children's Book Fair is the most important international event dedicated to the children's publishing and multimedia industry.
The London Book Fair is the global marketplace for rights negotiation and the sale and distribution of content across print, audio, TV, film and digital channels.
The São Paulo International Book Fair is huge. Besides the broad supply of quality books, it offers extensive cultural programming developed to build a taste for reading in over 800,000 people.
A 

Colombian

 fair of words
Colombia is the cradle of great stories and with them great writers. For this reason, the love for books, for reading and the recognition for the creation of these parallel worlds could not be forgotten. Consequently, 1998 was the year when the Colombian Book Chamber and Corferias developed the International Book Fair in Bogotá (FILBo).
In its first edition, FILBo brought together about 1,100 attendees and around 200 exhibitors in a space not exceeding 10,000 square meters. After three decades, 500 exhibitors participate. It is also expected to exceed 605,000 visitors in a space of 50,000 square meters.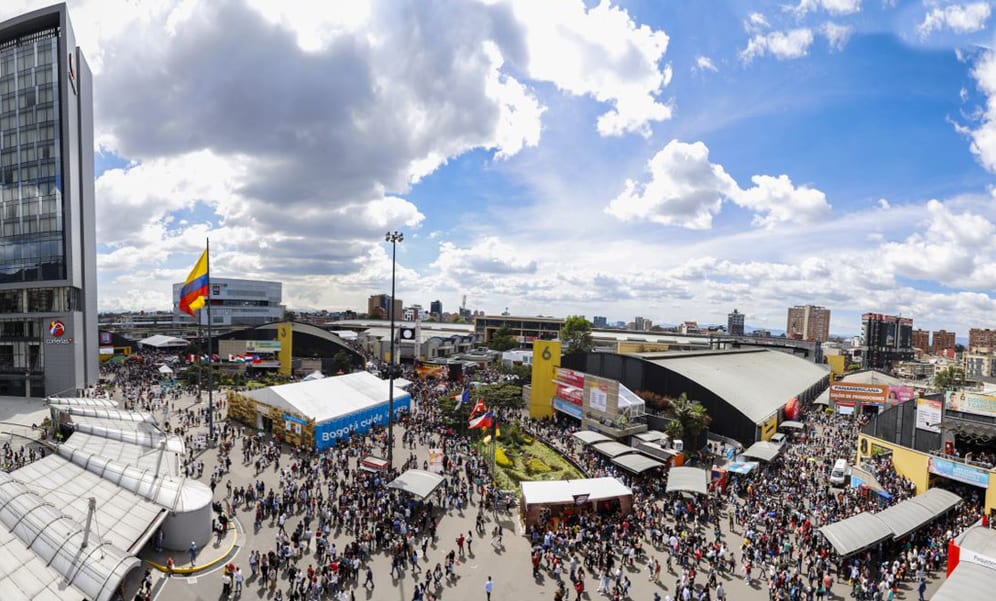 Solkes: Who participates in the fair?
FILBo: All the actors that revolve around the creation of books (authors, editors, proofreaders, translators, distributors, agents and booksellers) who, together with their readers make up this book ecosystem. We have been meeting for 33 years at the International Book Fair in Bogotá. The Book Fair grows and strengthens every year.
This is a very important cultural event in the Spanish-speaking world. The idea of ​​bringing together all the people and entities that support this cultural expression is not an easy task. However, the results and the support of the participants have made the fair a meeting point for letter lovers.
Solkes: What has been the easiest and the most difficult being a cultural platform?
FILBo: As a fair, every year we must reinvent ourselves, a reinvention that includes generating more and more spaces for conversation around fundamental issues such as sustainability, peace and reconciliation. A reinvention that also includes continuing to strengthen the link between the book and its readers, which has consolidated FILBo as the most important cultural event in the country.
So, our challenges are becoming bigger and this year we have worked so that, for 15 days, our visitors not only find an amazing program in the literature, cultural and professional field but also a dialogue scenario in which the main characters of different areas. FILBo is a meeting point. A place of refuge where we all have a voice.
The FILBo 

program
The fair stands out for having a literary, cultural and professional program thought for children, youth and adults. The program has the following characteristics:
I have always imagined that Paradise will be a kind of library. – Jorge Luis Borges –
Literary: Events, talks and dissertations that arise from the narrative, poetry, journalism and philosophy.
Cultural: A panorama composed of all those ideas or artistic expressions that create communicating vessels with literature. A mosaic of emotions, sensations and knowledge that will be dedicated to cinema, science, gastronomy (through the culinary exhibition Sabores de Colombia) and music.
Children: The little ones will have a program specially designed for them. Each stage of development is unique. Then, they will have events with specialized children literature guests and meetings with their readers, to show the love for books.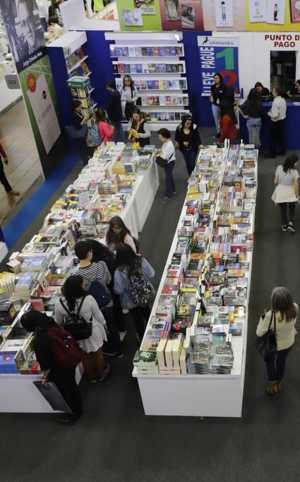 Young people: A look at those spaces, trends and new ways in which this group conceives reading.
Professional: The Bogotá International Book Fair has positioned itself as the meeting of the most important publishing industry in the region. This program will allow a meeting between industry professionals and investors to boost business dynamics and offer a showcase from which to promote authors, translations, rights, etc.
Solkes: What do viewers don't know about FILBo?
FILBo: All the literary and cultural programming we are doing for them. They don't know about all the activities we have for them. There will be more than 1,600 activities, 450 national and international authors. Those who visit the fair will find a scenario where different actors from the book chain and other key players converge in the work of the country's culture.
Thinking Nordic
This year, for the first time, the Education Forum will be in alliance with the Nordic Countries and the Colombian Ministry of Education. This alliance will guarantee the presence of education secretaries from all regions of the country.
But, what you have to keep in mind is that as guests of the FilBo2020 are the Nordic countries.
The concept is "Think Nordic – #ThinkNordic". There is an excellent cultural agenda and the Nordic authors will display their creations. But let's be clear, we are talking about five literary monsters: Iceland, Denmark, Finland, Norway and Sweden.
With them as guests, they seek to transmit a lifestyle based on sustainability with expressions of environmental awareness, innovation, trust, equality and openness.
The person, be it gentleman or lady, who has not pleasure in a good novel, must be intolerably stupid. –
The pavilion will immerse people in their lifestyle and give them the opportunity to find everything from the noir novel with exponents such as Stieg Larsson, to world references in children's literature such as the Moomin by Tove Jansson.
This participation will give us the opportunity to learn more about the Nordic publishing production. Obviously, the doors to which Colombian literature and its participants reach the hands of Denmark, Finland, Norway and Sweden increase.
The design of Heikki Ruoho (Finland) and Paola Cabrera (Colombia) will make the Nordic pavilion a fantasy. There will be touches of color and shapes that evoke nature. The Nordic principles will also be evidenced with the environment, education and equality.
Nordic exponents
The authors who will be part of the Nordic pavilion will be: Timo Parvela, Inger-Mari Aikio, Kati Hiekkapelto, Sjón, Helene Flood, Rune Markhus, Nicolai Houm, Vigdis Hjorth, Viveca Sten, Monica Zak, Jonas Hassen Khemiri, Emilia Ahvenjärvi, Jack Werner , Mikael Niemi, Carsten Jensen, Niviaq Korneliussen and Mads Nissen.
Women and men from captivate people from the editorial sphere with their many experiences, experiences and visions.
Timo Parvela: This 56-year-old writer is the most translated Finnish author in the world. In 2016 he was recognized with the Influencer Prize for the Rights of the Child, presented by UNICEF, for his work with the youth.
Inger-Mari Aikio: She is a poet, writer, translator and documentary and music video director. She was born in Lapland, in northern Finland. Inger-Mari is also one of the greatest exponents of the Sami culture, one of the indigenous peoples of the Nordic countries.
Kati Hiekkapelto: One of the most recognized names in the genre of the noir novel, and is at the same time one of the most multifaceted profiles in Finland.
Sjón: He is a poet, novelist and composer. He began his career as a writer in 1978. He was part of the founders of the Medúsa Surrealist movement.
Helene Flood: Noir novel writer. She is a psychologist and has a doctorate in violence and trauma. Her work has led her to be part of the Norwegian Center for Violence and Traumatic Stress Studies.
Rune Markhus: Noir novel author He will release his book While Everyone Sleeps, illustrated by Rune Markhus and written by Nicolai Houm.
Nicolai Houm: Noir novel author. He has published 3 highly acclaimed adult novels, a collection of stories and two books for children. He studied creative writing and journalism.
Vigdis Hjorth: Noir novel author. She is the author of more than a dozen award-winning and best-selling novels.
Viveca Sten: Noir novel author. After retiring from her career as a lawyer, she decided to write novels. She is one of the best selling authors in Sweden.
Monica Zak: Children's literature author. She was born in Germany but lived in Sweden since she was a kid.
Anne Swärd: Noir novel author. She is the youngest member of the Swedish Academy, with 50 years, and last year she was invited to be part of the jury that defined the Nobel Prize for Literature.
Anna Bågstam: Born in 1977 and currently works as a lawyer in the Swedish parliament.
Camilla Grebe: Noir novel author. She was born in 1968 near Stockholm. Licensed by the School of Economics of the same city, she was co-founder of the Storyside audiobook publisher.
Jonas Hassen Khemiri: Noir novel author. This author, born in Stockholm, is 41 years old and has extensive experience in different fields of the arts. He has written four novels, six plays and has an extensive collection of essays and stories.
Emilia Ahvenjärvi: Education expert working to improve educational collaboration between Finland and Latin America.
Jack Werner: In 2014 he founded Viral Reviewer, an information portal analyzing news, images or statements that go viral on the web to examine how true they are.
Mikael Niemi: fiction. At age 15 he began writing poems and stories.
Carsten Jensen: Politics, democracy, migration, freedom of expression. With his works he has promoted critical thinking and debate.
Niviaq Korneliussen: Youth literature. Greenland novelist born in 1990. Her career as a writer began in 2012 when she won a short story contest for young people.
Mads Nissen: Danish photographer born in 1979. Since graduating from the Danish School of Journalism in 2007, he has dedicated his life to portraying contemporary social conflicts such as inequality, human rights and the destructive relationship of man with nature.
With them (the authors), the Colombian culture and the Nordic world culture will be connected, giving color and dynamism.
A sustainable development issue (in all its forms)
For the first time at the fair, the second Climate Action National Week will be held. This is more than ideal since the Nordic countries are examples in terms of sustainability and the environment.
Denmark is a country with less than 6 million citizens. Nonetheless, they play an immense role in sustainable development and human rights issues. It is one of the only 5 countries in the world that meets the UN goal for rich countries to provide a minimum of 0.7 of gross national income for development assistance.
On the other hand, technology and nature have a perfect tandem in Finland. They have always bet on education.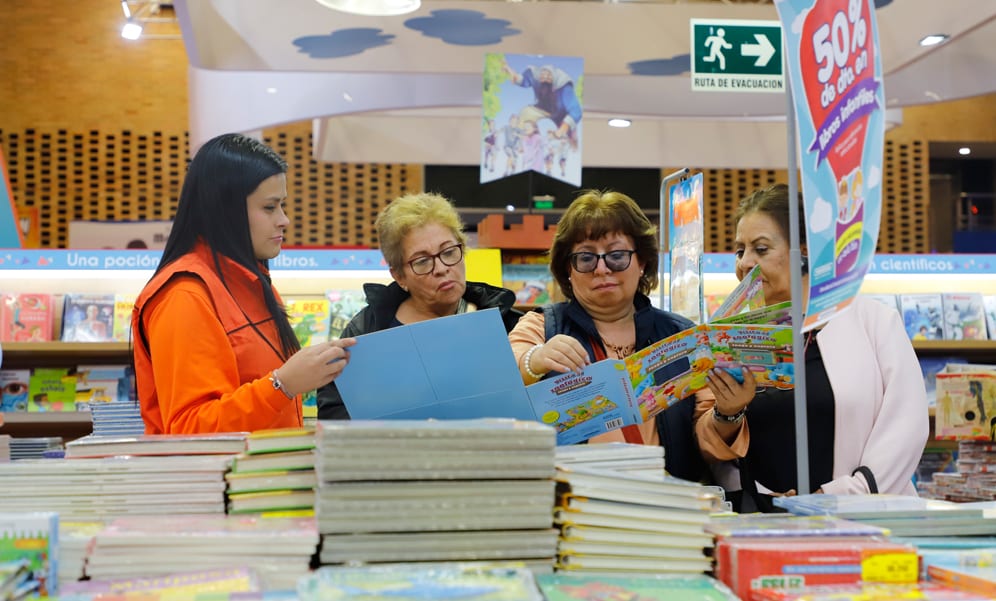 Norway is one of the happiest and most beautiful countries in the world. Famous for its northern lights, its endless summer days and its more than 1700 fjords surrounded by majestic landscapes. It is a country that prides itself on having tourism in which the environmental footprint is minimized.
Sweden is the country where the priority is focused on: caring for the environment, gender equality, defending LGBTI rights. It is a country where access to education and free health for all.
Surviving the Pandemic
The Filbo was supposed to take place in April but due to the COVID-19 crisis the panorama changed. This means that FILBo will accompany readers in times of quarantine. Even though we must stay away and maintain control measures and extreme health practices, social isolation is not synonymous with the disconnection of activities such as reading.
Now that we must remain isolated, the Bogotá International Book Fair invites its readers to stay together with an interactive program of activities. As a result, we will have #LaFILBoEnCasa campaign.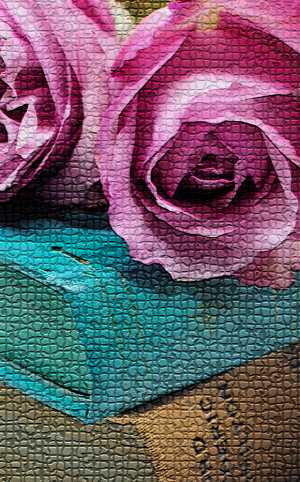 This is possible thanks to the digital channels from FILBO and Corferias. They will host literary, cultural, professional and academic programming activities, to reach all those who have visited it in recent years.
All scheduled activities will be displayed digitally. it is important to note that, the time slots are designed to reach FILBO's different audiences: children, youth, adults and professionals in the sector. This is how it's going to happen:
Cultural Program: from April 21st to May 5th, four daily activities will be held. they include a live transmission with guest actors.
Reading Clubs: starting April 7th, registrations to participate in any of the seven virtual reading will be opened. FILBo has programmed, one every day, with different themes and moderators. Each Club will meet virtually from next week at 6:00 p.m. and it will have 4 sessions.
Letters to FILBO: It is meant to inspire people to write a letter to FILBO (return to the written word, but it can also be an illustration , drawing or caricature).
The letters will be received through FILBO and Corferias social networks with # FILBo2020 #LaFILBoEnCasa. As a matter of fact, the first 100 letters will be placed on a wall on the FILBo website and a selection will be made to have a wall with the letters of our followers for the next edition FILBO.
Virtual showcase: a list with the virtual stores of the publishers, distributors and booksellers with their physical and digital editorial offer will be available.
Lost amongst ink
I believe that the success of this initiative and the creation of activities about books fundamentally depends on the support they receive from interested media.
This is a party (Book Day) that is celebrated by millions of people in more than one hundred countries.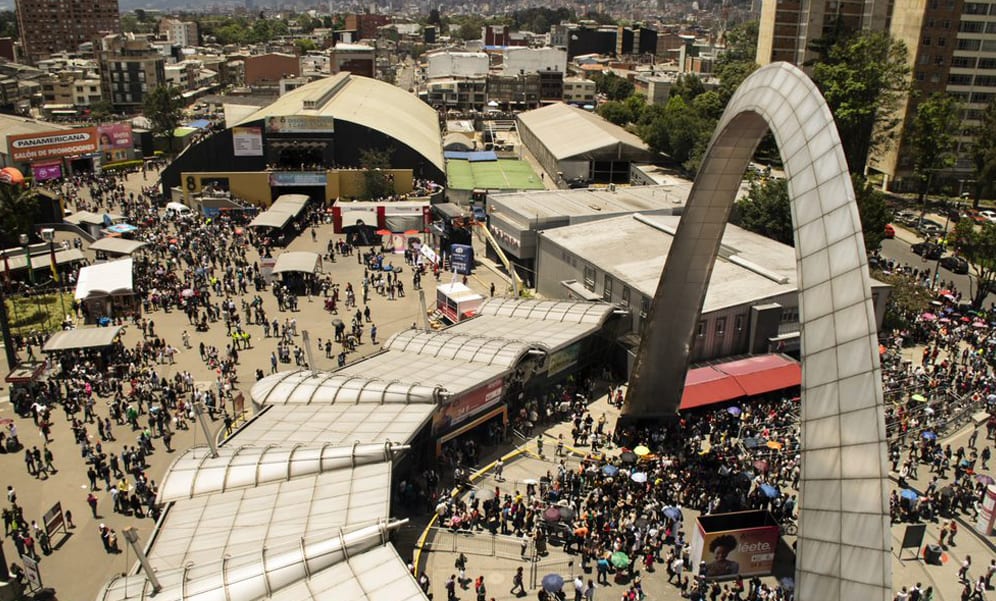 It's creator, Vicente Clavel, imagined a day dedicated to culture through literature, books and roses made it an international holiday. Thank you very much Mr. Clavel!
On this date it is traditional to give a rose at the end of a reading, event or proclamation and that lovers and loved ones exchange a rose and a book.
It is a way to encourage everyone to discover the pleasure of reading and respect the irreplaceable contribution of creators to social and cultural progress.
Without a doubt, digital has marked history and literature is no exception. Writers have been forced to put themselves at the forefront of these advances.
But, the pavilions full of publishers and exponents show us that the books are not dead. Quite the opposite.
The paper texts are not coming to an end, I think that for them there is a kind of love and veneration.
The offer is infinite. Shelves that simulated a huge accordion of covers and back covers.
Those who visit FILBo will listen to experts from different latitudes, who will talk about short-term issues.
The fair will be the stage to see how books have faced and witnessed borders, mobility and mental and physical expansion.
Book fairs are an incredible, limitless magical space. They are enclosures where stories, adventures, dreams and nightmares go from being ephemeral to become tangible and colorful worlds that are unrepeatable and inimitable since each person gives them a life of their own. To exist we need to create, break the limits and establish new ones. Our minds and spirits are like sponges that need to be absorbed in order to grow. This is why books are sacred grounds.