As many of us know, travel can be an enlightening and eye-opening experience for children of all ages: there are new foods, experiences, and sights, not to mention quality family time. But traveling with children can also be an overwhelming proposition. It is filled with unpredictable schedules and long packing lists.
The lessons learned
So, this I have learned since over 2 years ago, a moment in time when I became a mom. Before that time, I thought I knew what it took and meant to travel with kids… I was very mistaken!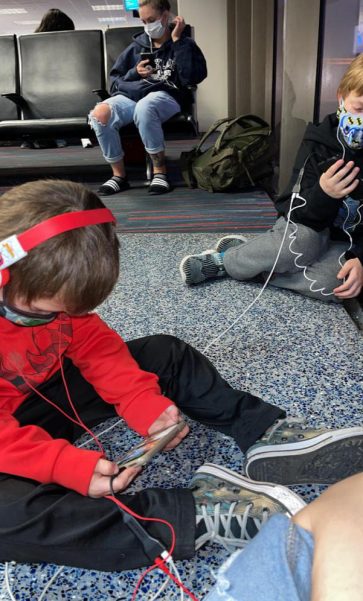 As I learned, it doesn't matter if it's your first trip with your first child or you are fifth because traveling with children will always be daunting. From what to pack to how to get there, it's rife with potential worries.
As I have seen and lived first hand, the specific strategies you can use to help children have a good time on the road depends on how old they are.
This makes sense because a baby has very different needs than a toddler or tween.
The first thing I have learned is that as for any other trip research is a must !!! A little preparation will go a long way.
In preparing for the trips I came across a vast amount of information and advice. Needless to say, it can be overwhelming.
Anyways, as I write this article, I realize that these are only some guidelines and suggestions that have worked for me. So, at the end of the day, each family has to choose what works best for them.
The packing
This part of the article could be an article in itself because packing for a family vacation isn't an easy job. Besides taking care of your own things, you have to take care of everything your kids need.
It's a lot to stay on top of, and while you may survive without whatever item you forget to bring along, your children likely won't fare as well without their must-have's whether that's a comfort blanket, usual bedtime book, or electronic gadget.
As difficult as it is, there are two items that I have found crucial: packing cubes and a first-aid kit.
Packing cubes. They are inexpensive fabric containers (square or rectangular shaped) that zip closed and fit into carry-on bags and suitcases — are an efficient way to separate and organize items.
So that everyone gets involved and knows what belongs to whom, you could use a color for each person. Some things to pack in these amazing packing cubes are underwear, PJs, shirts, rain jackets (depending on the season), swimsuits, shoes, and socks.
In regards to the first aid kit, this is a no-brainer. I mean, traveling with a well-stocked first-aid kit and carrying it onboard if you're flying should be a non-negotiable for any family getaway, whether the trip is far-flung or close to home. Mr. Stoen said that he's rarely been on a vacation with his three children where he hasn't relied on the kit. "It could be a stomach bug, an allergic reaction, or a scrape, but there's always something we turn to our kit for," he said.
The first aid kit should at least include Bandages of varying sizes,  antibiotic ointment, fever medicine, pain reducer, thermometer, allergy medicine, stomach ache medicine.
So, when packing there are a few rules!!!! The nappy bag is sort of a Marry Poppins bag. I mean, there you can pack baby wipes; spare pacifiers, diapers, snacks, a change of clothes, toys. In terms of baby food, airport security posts no huge problems.
Keeping them busy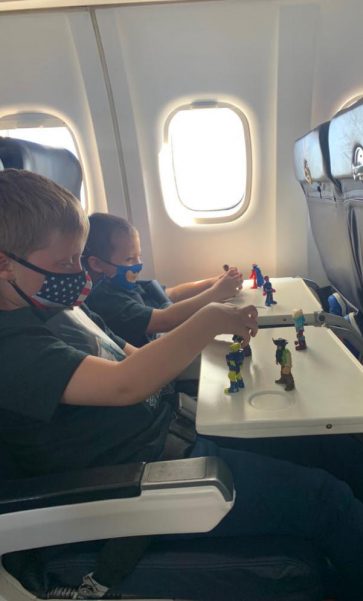 It sounds daunting, but even if you are planning a long-haul trip or a short road trip, entreating your kids should always be present. As I have seen, there are many strategies to achieve this. But, they all depend on how old they are.
Children in the newborn to age 2 range are the easiest to travel with in many respects. They are "portable". I mean, you can take them anywhere, and keeping them happy is very achievable.
Planning for extra time is exactly the opposite of what I do when I'm traveling alone. This is definitely not what you want to do if you are traveling with kids.
Obviously, when traveling with your family (kids), everything will take longer than you expect. So be prepared in terms of patience and time. Some of the activities that will take more time than before are: checking in at the airport, security controls, buying snacks and drinks, and boarding the plane.
I always had to change my kid's diaper before boarding. Not only because it was time to do so, but in most cases, the bathrooms inside a plane are not so comfortable. And, lets be honest no one wants a diaper disaster mid-air.
So, to avoid disaster it is best if you get to the airport early and leave plenty of time for things to go wrong.
Pre Booking and explanations are key
The amazing concept of pre-booking should not end with the flights. As a matter of fact, almost everything can be pre-booked. So, make your life easier.
Ideally, when arriving at a new destination, you should drop off bags, and give kids a chance to rest if necessary. This is especially true if it's been a long journey to get to your destination.
You should know where you're staying before you arrive. If you want a bit of flexibility in location, book the first night or 2 ahead of time, and decide where to stay for the rest of the trip once you're settled.
Another thing that I have learned is that, when you explain the trip to the kids, it seems to go smoother.
This makes them comfortable, they know what is happening and what to expect. So, going over the trip and what will be happening can help kids understand what will take place. In the long run, this will make everyone happier.
Planning Your Days and eating on the road
One piece of advice applies here for children of all ages: Less is more.
As I have come to realize,  half a day of structured activity and sightseeing is enough. The rest of the time should be "free time".
In terms of food, when traveling, diets seem to change completely for many. Sometimes, most times, kids are overdoing junk food or are being overly picky and don't want to try new foods.
This can be a headache, a huge problem.  The first thing to take into account is that this is a holiday and everyone should try to be more relaxed. If the adults can indulge kids should be allowed to indulge at least a bit.
I mean, there is no need to let them binge on sugar all day. However, allowing them a treat or two (your normally don't allow this) will be great for morale. 
Besides sugar, the other problem could be that they don't like the food. So, instead of going out for sushi or something that they are not used to, you should try to go to a restaurant that has at least one kids meal that they will enjoy. That being said, but don't stop offering your children different foods.
Routine is key
In my point of view, the routine is key. This means that if your child is used to do certain activities at specific times (sleep or eat) it is wise to keep them.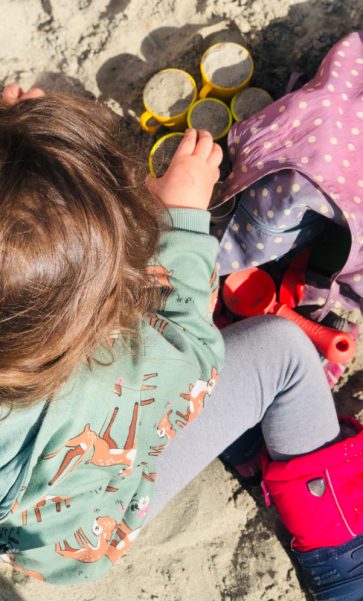 Toddlers are a fun age because they'll start to engage in the different sights around them. But when building your itinerary, be sure to leave plenty of downtimes to let them release and refuel their energy by hitting a playground or your hotel's pool.
For infants and toddlers, it's important to bring their favorite toys.
I am the proud mom of a toddler and aunt of two kids (11 and 15). As I have seen recently, the key was to keep my nephews always engaged, to let them be involved in the planning.
My brother lets them choose between several activities and that seems to go a long long way. instead of giving them no direction whatsoever.
While the idea of traveling with children might be overwhelming, the most important thing to remember is: it will end. You will get there. You will survive.
I think that it is essential to take things slow.
As grown-ups, we are always used to rush to the airport. With kids that don't work… you have to roll with the punches.
It is hard but in some cases do not overpack… if it is voidable to overpack don't do it! Almost everything can be bought abroad. It might not be the same brand, but you'll manage.
The sleeping arrangement
A key point is a sleeping arrangement. Hotels have perks (room service, meals, babysitting services, etc.), but vacation rentals mean you can make it your home – and prepare your own meals, which might be useful if your child has a special diet.
ll of the experts we interviewed agreed that renting a house or apartment is usually the way to go when traveling with kids.
A rental is a good idea if you're on a tighter budget because you can take advantage of a kitchen to save on the costs of dining out. It will also give you extra space to spread out but still want joint space for some family time.
Another thing to consider is the pool or beach. Even if you plan to stay by the beach, you might want to consider making sure there's a pool as well. Lots of children love being in the sea, but others can't stand it. A pool is perfect for little ones to splash around in, cool down in – and get exhausted in.
Flights should be planned around bedtime. Evening flights can be more expensive, but if ease is what you're after, a sleeping child is a blessing for everyone. If you have to make a connecting flight, be sure to leave a good amount of time – the last thing you need is a mad dash through an unfamiliar airport.
The conclusions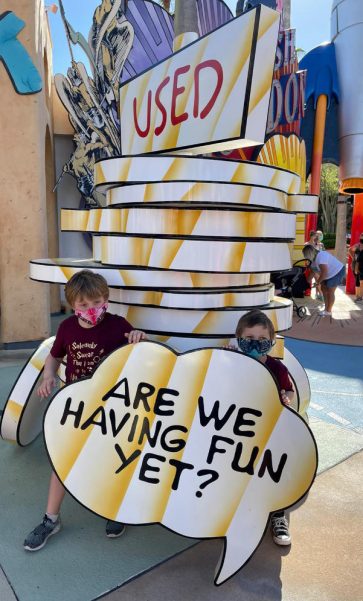 So, in traveling with children I am sure that when making plans you shouldn't make too many.
But even if you only make a few plans, there comes a moment to let them go. The pattern is familiar.
Traveling with your whole family for the first time can be overwhelming. Even though it gets easier the more you do it, you're going to run into a few challenges any time you travel with kids.
No matter how carefully you plan your trip and pack your bags, that trip with your child or children may still not be smooth sailing. You should expect some bumps along the way.
Let us remember that children often become good travelers through a lucky mix of nature and nurture. Some kids are flexible, some crave a routine, and some are just completely thrown off-kilter by the travails of delayed planes, any change in schedule, and jet lag.