With time I have learned that there's something to be said for embracing the depth of winters and heading towards snowy destinations instead of away.
As I have discovered, some cities are even more stunning in winter, as snow covers rooflines and transforms valleys and mountains into a powdery, white fairy tale.
While many people dread the first snowfall when cold weather hits, others feel that a sprinkling of snow can make certain places even more appealing.
Why the mountains?
More than 50 million people visit mountains each year. Of course, many towns near the mountains depend on tourists to support them.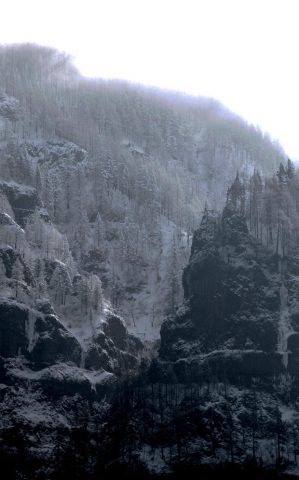 Mountains can be places for introspection, for regrouping, and for leisure activities. Some like to ski, others like climbing, just looking at them, you name it.
Some reasons why people are attracted to mountains are the climate and the clean air, varied topography, beautiful scenery, local traditions, minimalism, and winter sports, to name a few.
So, the fusion of snow and mountains is a sight to behold in the wintertime. Some might even say they're magical.
You can see nature in its most raw beauty. The mountains are the perfect place to be near nature.
There are various activities to do while going to the mountains for example hiking, climbing, fishing, canoeing, skiing, and camping. Going up to the mountains also has health benefits.
Some benefits
Being up in the mountains gives your lungs the chance to breathe in oxygen that is free of gasses or air pollution.
Even visiting the mountains for less than one week can spike weight loss. High altitudes also can decrease the appetite, making us feel fuller. The people staying at high altitudes have easier access to hike and exercise, but it is the altitude at which they live that promotes weight loss. Simply living at a high altitude can decrease your weight.
It can help lower the risks of cardiovascular diseases. Reduced oxygen helps to create new pathways for blood vessels for oxygen to flow.
Mountains and winter
Whether you are a sledder, snowshoe enthusiast, cross-country or skate skier, or a backcountry thrill-seeker, there's plenty of winter fun to be had in the mountains.
When the mountains are covered in snow, they are completely covered. In the mountains, you have no excuse not to bundle up and spend time outside on ski slopes. The freedom of moving high in the mountains is one of the best feelings in the world.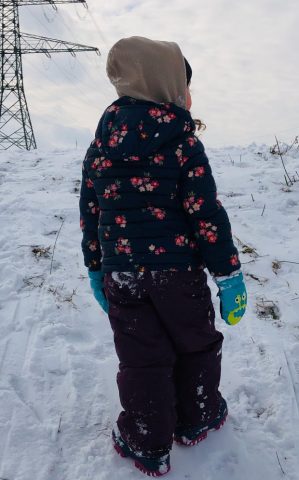 It will always give us breathtaking mountain scenery.
An activity that many don't consider is to run in the mountains during the winter. Needless to say, that can be an incredible experience, but there are a few challenges as well. During the winter months, mountain trails can be covered in ice and snow and weather can be volatile and unpredictable.
Something to keep in mind is that running in the mountains generates heat. Even in freezing temperatures, you may find yourself sweating and taking off heavier layers of clothing when moving quickly.
Another thing to have in mind is that you should be as flexible as you can regarding your plans. By that I mean, that you should be ready to roll with the punches.  By monitoring conditions over the whole winter season, you will be able to build up a picture of the snow cover on the ground and choose the right hill on the right day to enjoy the mountains safely and at their finest.
German wonderland
I just have to say: winter is glorious snow! Germany has lots of it and hundreds of years of experience finding fun things to do with snow, in and on it. It is all about spas and dog-sledding, cozy cabins, and roaring fires.
The first location the comes to mind is Zugspitze. It is south of Garmish – Partenkirchen in Bavaria. This is the highest mountain peaking the country, standing 2,962 meters (9,718 feet) above sea level.
On the flanks of the Zugspitze are three glaciers, including the two largest in Germany: the Northern Schneeferner with an area of 30.7 hectares and the Höllentalferner with an area of 24.7 hectares. The third is the Southern Schneeferner which covers 8.4 hectares.
For those wishing to reach the summit under their own power, various hiking and ski trails can be followed to the top. Hiking to the top from the base takes between one and two days or a few hours for the very fit. Food and lodging are available on some trails. In winter the Zugspitze is a popular skiing and snowboarding destination, with several slopes on both sides. The Zugspitzplatt is Germany's highest ski resort, and thus normally has sufficient snow throughout the winter.
The Partnach Gorge is considered by many to be one of the most beautiful of Bavaria's natural wonders. The 80-meter (262-foot) waterfall freezes in winter and leaves a jagged curtain of icicles. Evening hikes lit only by torches make the place even more magical.
But, there is nothing quite like the Harz (Hard) Mountains in north-central Germany. It has the highest elevations for that region, and its rugged terrain extends across parts of Lower Saxony, Saxony-Anhalt, and Thuringia.
The Brocken is the highest summit in the Harz with an elevation of 1,141.1 meters (3,744 ft) above sea level. The Wurmberg (971 meters (3,186 ft)) is the highest peak located entirely within the state of Lower Saxony.
It has a length of 110 kilometers, from the town of Seesen in the northwest to Eisleben in the east, and a width of 35 kilometers. Because of the high altitude and length of their runs, Nordic skiing is very popular. International winter sports competitions take place on the Wurmberg ski jump near Braunlage and the biathlon facility at Sonnenberg.
Hibernation at its finest
In Austria, winter has a meaning of its won. There are countryside getaways, perfect for those who want to hibernate in a snug cabin in the woods, there are places with a festive atmosphere in every single spot, there are carol concerts and sports.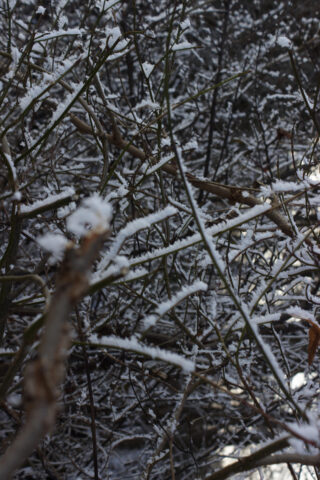 Let us begin with Oberaichwald. It is located in Lake Faak. It is a lake in the Austrian state of Carinthia. With an area of approximately 2.2 km2 (it is the state's fifth-largest lake.
This is an idyllic area of Austria – perfect for those who want a rural getaway, away from the hustle and bustle of city life. It is incredibly beautiful when snow falls, transforming the Alpine area into an elegant winter wonderland.
The Wildschönau lies at the heart of Tirol. This unique valley with its four idyllic villages of Niederau, Oberau, Auffach, and Thierbach. This destination is beautiful all year round but it's spectacular during the colder months.
Pure skiing enjoyment is provided on 109 km of super pistes 85% equipped with snow cannons.
Snowy powder days
There will be snowy powder days or bluebird days, it doesn't matter.
Snowy mountains have to be one of the most gorgeous landscapes out there, and there are so many ways to get outside and explore the mountains during the winter.
There is something unusually calming about winter landscapes and snow-covered hills. I am not quite sure what it is. Maybe it's the absence of modern sounds or the bewitching beauty of branches reflecting in the sun.
One of those magnificent places is the Deschutes National Forest in central Oregon. This is desolated beauty at its finest. There are more than 1.6 million acres of hills are hidden by the snow, alpine and evergreen forests, and frozen lakes.
Planning is key
As incredible as it may sound, there are also a few things to keep in mind while planning this trip.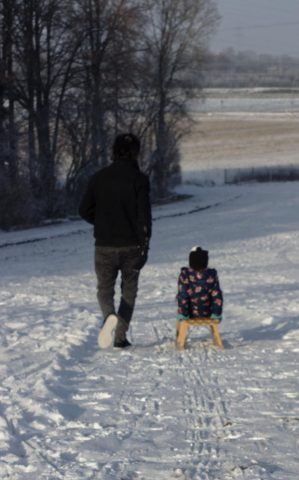 Pick a good destination: Indeed, you may not always have amazing experiences. I suggest researching thoroughly. If a destination has grown to be too popular among tourists can sometimes take away the charm of the place, and you may be left disappointed.
Proper clothing: The winters especially can get very cold, so appropriate clothing is required. Be sure to pack your thermals, a good jacket, boots, and lots of layers.
Altitude sickness: In case some of the places are at a very high altitude, altitude sickness could be a possibility. It is good to be prepared in case of such a situation.
Motion sickness: Travel on winding mountain roads may not be a pleasant journey for some. A few tablets to prevent motion sickness should help to ease any discomfort.
Unpredictable weather: The weather can be very unpredictable in these areas. It is best to have a good idea of the weather patterns during your stay. In winters, some areas or routes may even be shut due to snowfall or landslides. Have back-up plans just in case.
Small backpack. A small bag will enable you to carry all your basic comforts: food, water, extra layer, etc., so you are able to find yourself in any situation and be prepared for it!
Snacks. You're going to be hungry and it can be difficult to pre-plan where to eat. So, get snacks at the grocery store and pack them up. This will keep your energy level up in-between food sources and prevent you from being caught without food for a long period of time.
Emergency Kit: It should include items such as a compass, map, string, iodine tablets, a space blanket, whistle, duct tape, and of course, matches.
Concluding in the heights
There is something so magical and wonderful fo being near the mountains. Maybe it's their size. We are so little, so small, I guess their enormity shows us the true power of nature. There is something simply breathtaking about them.
As I have learned, being around them can be beneficial for finding inner peace in your life. Just sitting there in the midst of the magnificent mountains brings a sense of peace and calm.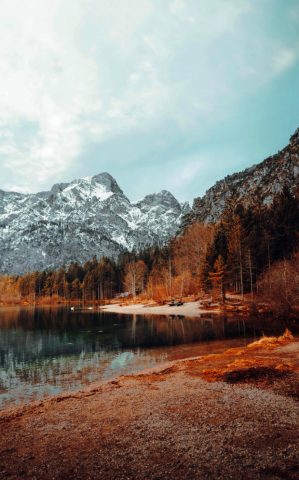 It is a fact that people have turned to mountains to find peace. Mountains teach you the importance of slowing down. There is no way around it.
We have become obsessed with knowing what happens at all times. This is why disconnecting is essential.
They are inspiring. They are nature at its rawest, mightiest, and most spectacular form.
Mountains are actually filled with beauty. Every bump and fallen rock has a story.
Of course, when you add to the mix the winter season, there is shoveling but winter wonderland vibes are worth every bit of it.
Just think about the soft silence of snowflakes falling to the branches, there's just something magical about the whole scene.