Although the economy tends to fluctuate, travel dreams remain strong. Europe is as magical as ever and that is never going to change, it is a continent that has an infinite number of attractions that are worth the trip from the other side of the world to visit and enjoy. Every traveler will have their own reasons for traveling to Europe.
Multicultural Continent
The European continent has an area of 11,100,000 km², from Asia to the Atlantic, and from Africa to the Arctic. Approximately 480 million visitors per year and of the 10 most visited countries in the world, 7 are European.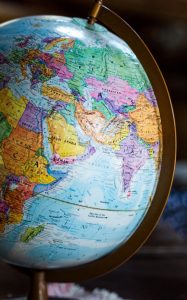 In my opinion, the great advantage of Europe is its small size: the entire old continent occupies only a percentage of what are entire countries in other parts of the world.
If you come from outside the European Union, maybe the Schengen Area sounds like Mandarin Chinese to you.
You, yes you, who were born within Europe, are in luck. The truth is that we have it very easy, but do not forget to bring your passport in order even if you go around the corner.
The old continent is for those who seek culture and celebration. It's a continent for people who don't want long trips and for those who hold their Interrail ticket in their hands like a lottery ticket.
It is easy to see why a multicultural continent with open borders makes visiting Europe a great option. On top of this, with just a few hours of travel one has the option to get into a new culture – this is really a delight!
The time of the year
And, although this all sounds incredible, it can be quite expensive. So, I was left wondering: how could we manage it? Well, in order to make a cheap trip around Europe, several things must take place.
The first one is to know how to choose the right dates: the high season is between June and September (summer). Besides, there are crowds and everything is more expensive. This means that during the rest of the year prices tend to be a little lower (that depends on where you are).
From October to May things change a bit. Sometimes there is more availability in the hostels. However, many people may complain about the cold. So, as all seasons have their pros and cons it is important to analyze them.
If the time of the trip is between October and May and the destination is the north of Europe, the most advisable thing is to have a coat, hat, and gloves. If, on the other hand, the idea of the trip is to see the Northern Lights, the trip should take place between January and February.
In Central Europe, the climate is very cold in winter, especially at higher altitudes. And, the truth is that prices tend to be stable throughout the year.
Eastern Europe is a cold place. You have to take into account that the winters are hard and the summers softer. Flights are usually cheap to these destinations.
Another trick I have learned over the years is that it is always important to keep in mind the work schedule. I am referring to the holidays at each destination. If there are any religious celebrations, prices will probably go up.
Accommodation
Once you have arrived at your destination, the question is also to spend as little as possible on accommodation, right?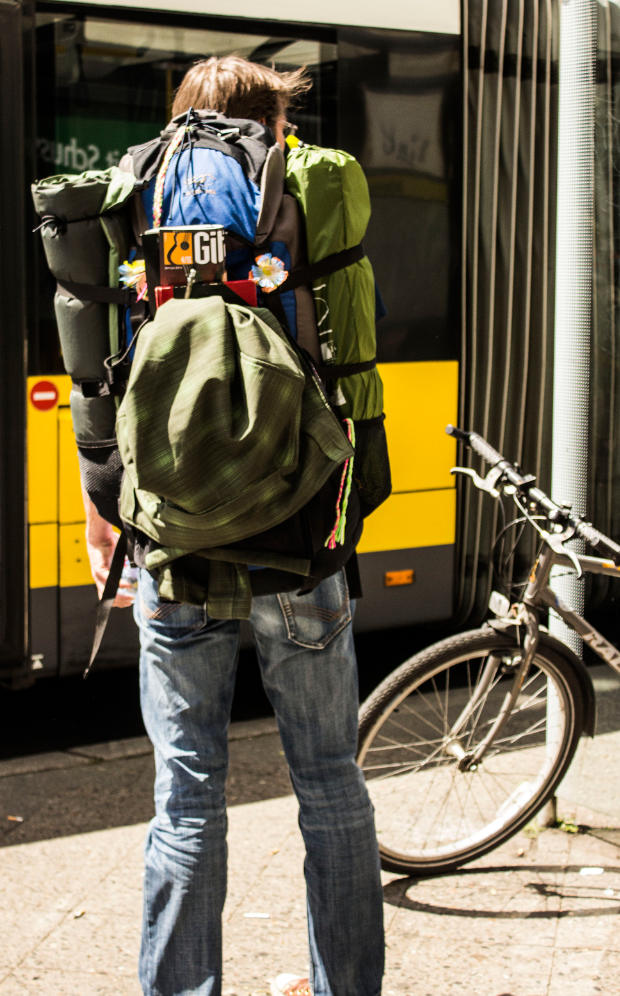 In second place is the accommodation. Hostels and guest houses are the most economical.
Even better if the accommodation is in the center of the city, near a supermarket or a subway station. This detail is more important than you think because it is possible to save on transportation and walk to all places.
One way to stay totally free is COUCH SURFING. This option gives the possibility to sleep on the sofa/bed/lounge of someone for free.
The idea is to help each other among travelers, share experiences, and hey, meet interesting people, why not.
But if things get complicated and you can't get anyone to lend you their couch, the next option can be a HOSTEL. Although it is not 100% free, you won't be ruined either. In my experience, the best thing is Booking or Hotelworld.
I'm a fan of Airbnb. You can rent a whole house, an apartment, a room, or even share space with the owners.
In many cases, this option is much cheaper than paying for a hotel and there are even more diverse options.
Two other options are Worakway and Worldpackers. I haven't used them so far but that's how they work.
Workaway: generally they are expected to help out around 5 hours a day in exchange for food and lodging. Some hosts may contribute some money to ensure that they offer the minimum wage in their country.
Worldpackers: s a collaborative platform that connects you with hosts from around the world to travel and exchange your skills for accommodation. Whether it is to save on your travel, have an immersion in the local culture, or develop new skills, you can use Worldpackers on your vacation, backpack or take a year off.
Transportation
The first thing to consider is whether you need a visa. It is important to note that Europe is part of the Schengen area. The Schengen space is an agreement of free circulation of which some European countries form. There are Schengen countries that are not in the European Union and countries of the Union that do not belong to Schengen.
There are 26 European countries that belong to the Schengen territory: Austria, Belgium, Czech Republic, Denmark, Estonia, Finland, France, Germany, Greece, Hungary, Iceland, Italy, Latvia, Liechtenstein, Lithuania, Luxembourg, Malta, Netherlands, Norway, Poland, Portugal, Slovak Republic, Slovenia, Spain, Sweden, and Switzerland.
Travelers entering the Schengen territory through any of the member countries will be able to transit freely through them without having to acquire a different visa for each of them. The Schengen visa allows the holder to stay in the Schengen area for a maximum of 90 days per period of 180 days.
If you have a European passport there is no problem.
Once that issue is solved we just have to focus on how and what is the best way to mobilize.
To talk about trains we come to our next point: transportation. One thing I have learned over time is that at this point you have to keep certain things in mind.
Interrail is the best. How does it work? There are different types of tickets depending on the countries you want to visit and the number of trips you want to make. There are different modalities and depending on the age you will find some prices or others.
As for the plane tickets: if you have miles use them! There are many low-cost airlines with which the tickets are cheap.
One of the best discoveries has been Airhopping, it's like an interrail, but by plane. It offers to go to 4 destinations (at the moment and suddenly changes) for the price of one. They are individual tickets but are offered together to get a route at a much lower price by taking advantage of the connections between the cities.
There are very good discounts in the low season but whatever the time of travel, the low cost has some limitations, such as luggage. There will be extras to pay if certain amenities are added. Another factor that people usually overlook is that low-cost airlines don't always get to the main airports.
If you happen to have the opportunity to travel by train, it is better to do so at night. There are also ways to save here (although I insist that in many cases the plane is better for time).
A train pass is a very good option if you are going to travel short distances. The European train system is excellent and very economical for short distances. You can buy tickets as a global pass (24 countries) or select pass which is for five countries. Obviously, if you travel by train, you will save on sleeping in a hotel.
For travelers aged 26 or under, the discounts on trains are incredible. Even if you realize that the train pass is not the best option for that precise moment, there is no need to panic. In the train stations, it is possible to find the same day that you travel some promotions.
Another way to save is to ride the subway (public transportation). You have to take into account that although buses can be slower they are much cheaper. It is also possible to experience the city like a local.
The food
As for food, one thing that is important is to avoid restaurants that say "We Speak English". The simple fact is that the restaurants that people go to in the city have better service, food, and prices. Another point is that you should eat what is in season.
If your lodging is a place with a kitchen, take advantage of it and go shopping at supermarkets. It is a way to save money and also interesting to see the different products they have in each part of the world.
The conclusions
In Europe, there is a lot of accessibility to culture. This is why there are days when tickets to museums are cheaper.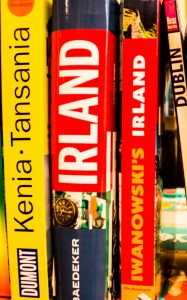 Consider that you have to let yourself be surprised by everything that happens. You can travel perfectly around Europe and if you need to cover a route and you plan ahead, it can be very, very cheap.
Something basic is that to save you have to know how to plan and to be able to enjoy at a hundred it is necessary to know everything about a place. In other words, the more information you have the better.
Then, before traveling it is advisable to search on the Internet for free days to see the city's museums and other attractions.
Some things to keep in mind are: which countries are you going to visit. This is determined by the amount of money to take, the interest, the time, etc; how much time you have. Unlimited time means that you can do everything but a time limit reduces everything.
Finally: never forget that a country is not your capital. Although it is important to know the capitals of Europe, there are many other cities that are even more incredible and economical.