July 20th is an important date. But it must be said, for many, that this day represents the landing on the moon. For us, Colombians, it is our national day, our independence.
It all began when a group of criollos and a Spaniard who owned a vase argued. This was the perfect excuse to ask for a new government, to break all ties with the Spanish Monarchy. July 20th, 1810, was the day when people shouted for freedom.
For me, Colombia is beautiful. It's been years since I left the country, and I don't live in the country of three cordilleras (mountain ranges) and two oceans. Today, I just travel to the country that saw my birth and where I grew up for vacations.
To be Colombian is passion, hits the blood that boils as the first light and walks through the body with the crashing waves. .
Like me there are hundreds of Colombians that live outside the borders. This is the way we have to thank this wonderful land, our Colombia.
Once we leave the country and the decision to live in another place has been taken, life changes.
It is very usual, that when you leave the place that saw you come to life, that sense of belonging, that pride is felt instantly. I have a three-colored heart!… this is how it is, there is no way around it.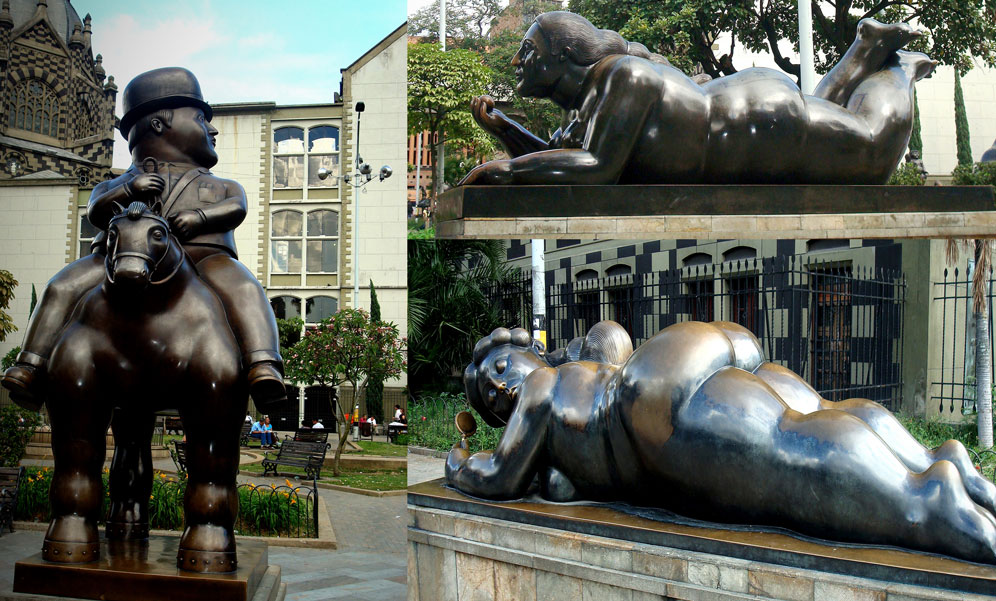 There is nothing that compares to a redoblante, the guacharaca or the trumpet in a papayera. There is nothing like looking at the majestic green mountains in the Sabana. Nothing compares to el Nevado del Huila or el Nevado del Ruiz. The strength of the Orinoco, Yuacao, Magdalena, or Amazon Rivers.
We have it all. The combination of the landscapes, of the food, of the beauty each town possesses. Streets are decorated with masterpieces from Botero works of art that are found in postcards and museums around the world.
Gastronomic paradise and no one can deny it. From ajiaco till pandebonos, aborrajados, marranitas and arroz atollado. The "mamona" and the tamal; empanadas de pipian or bandeja paisa. Papitas criollas or rice with pega. Fruits that don't exist in other latitudes, that exist year round because we have no seasons.
A Colombian makes you feel important, it gives you a high that you can't get elsewhere.
Nothing compares to a lulada that navigates your throat, mango biche, blackberry, grape, or passion fruit.
There are many situations that hurt and cut our souls into pieces. Social injustice tears us apart inch by inch, seeing children begging for money, mothers with no support, an absurd war that many generations have inherited. All kidnapping and land mine victims, the desperation and anguish of not being able to help. Politicians that steal everything, lack political character, too much desire for change, and too little action to do so.
All of that is negative but remembering the words someone spoke "in Colombia, we have many problems but the good in us is much more".
Many Colombians that live in other countries come together to celebrate with good music, food, and attitude.
As was expected, July 20th, our national day would be no exception.
In Berlin, they had the privilege of having the Cumbia ambassador and ancestral music singer, Toto la Momposina. A proud Colombian, a fourth-generation singer. She learned how to sing before she could speak and to dance before learning how to walk.
In Toronto, the high point of the celebration was carried out by Chocbquibtown. The mixture of urban sounds and Colombian folklore let people shine.
Spain was a great scene for our national celebrations. Barcelona was home to "un canto para la paz", people like Gustavo Rodriguez, Ingrid Braum or Jey Cardenas sang.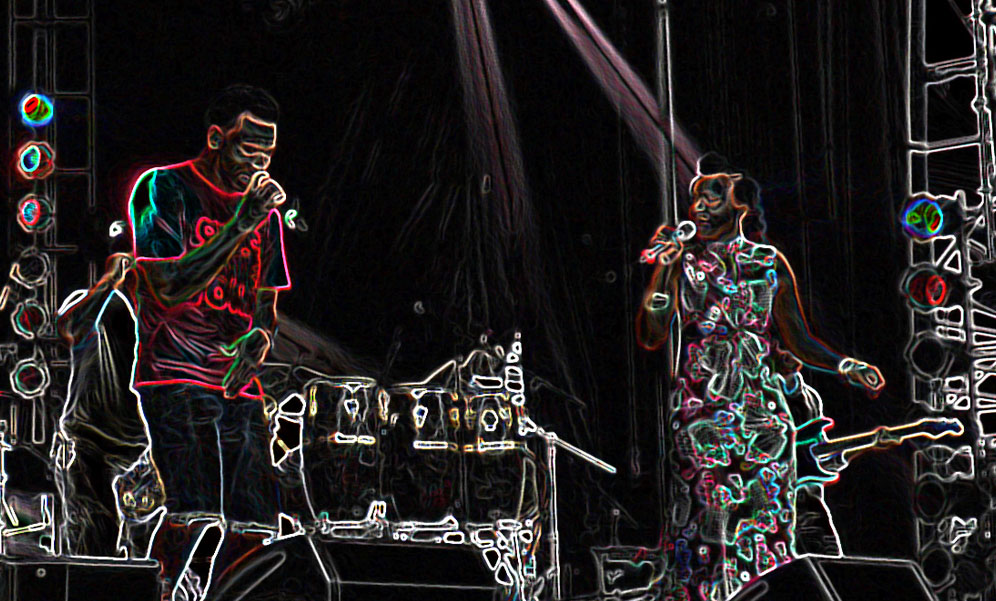 From Colombia I love the smell of fresh air, and its cultural and gastronomic diversity; each department has a different accent and customs … especially from Colombia, I love the energy and the smile of the people. We think that's normal but no, it's unique!
Madrid, as always, presented a great number of shows. The  Colombian ballet "Nativos de Macondo" was at the Teatro Arlequín Gran Vía. Then, the presentation of Gusi's new album.
Something that was really important for me was to know what would a Colombian tell a complete stranger, someone who doesn't know anything about Colombia. Answers were varied but all in the same train of thought.
From the pacific to the amazon music is beside us. The variety of rhythms and sounds is vast. Currulao, Mapalé, Porro, Salsa, Vallenato, Cumbia… a never ending list.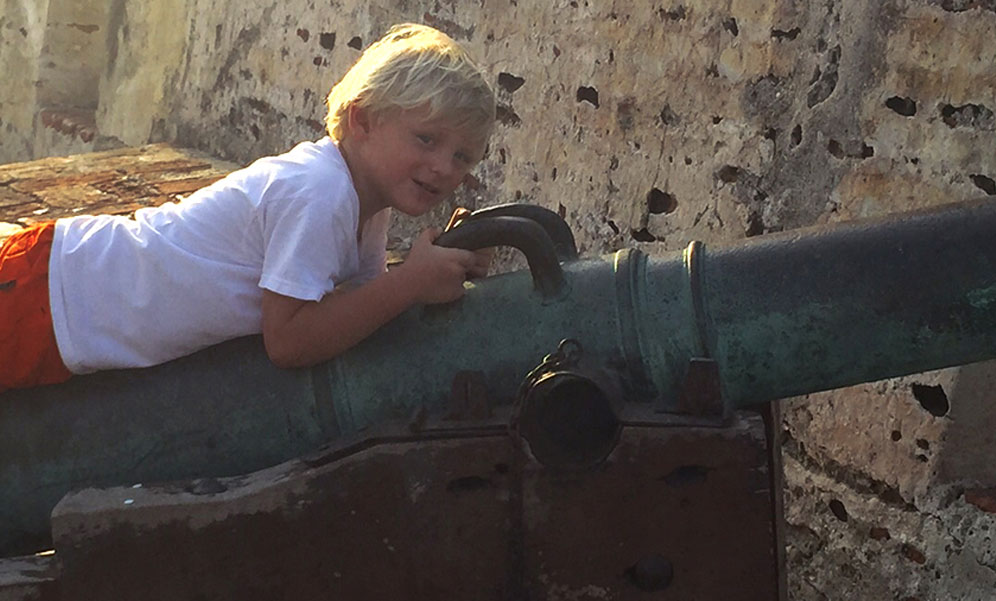 That the good ones are more and that you give yourself the opportunity to let yourself fall in love, after you know you will never want to leave!!!!!
So, I asked: what do you feel when you hear a Cumbia or Vallenato? "My heart jumps up and down and I start to sing and dance. It is identity, it doesn't matter the region where you come from"; "nostalgia and a need to dance"; "Feeling and a sense of belonging".
A common factor is that people are unique. As many problems as we may have, as many situations that take us to the limit of reason, regardless of the pain, at the end of the day people smile.
We never look down, always with our chin up. We are happy, attentive, and persevering.
We don't have a season, we don't experience those frozen winters, and we don't know what a lack of vitamin D is because we have sun every day. Perhaps this is the reason why we celebrate and party year-round.
Carnaval de Barranquilla, Fiesta de Negros y Blancos, Feria de Manizales, Feria de Cali or the Carnaval del Diablo, Festival de la Leyenda Vallenata, the Fiesta de la Candelaria o the Carnaval del Fuego.
We learn how to dance before we walk. For us, life is everywhere. Many Colombians play a Vallenato to sing their pains away.
What about our athletes, they make us cry with so many emotions. They all deserve recognition. I wish I had more space to say thank you, a thousand times thank you for allowing us to raise our flag and hear the most gorgeous anthem. Thanks to: Nairo Quintana, Mariana Pajón, Catherine Ibargüen y Rigoberto Irán, the Womens Soccer Team, the Skating Team.
Thanks to Falcao, James, Yepes, Cuadrado, and to every player on the Soccer team because they gave us life back after a very long time. "When we were in the World Cup I thought my heart was going to pop, I was so excited. I was so proud. I think I was so excited I cried". Thanks to all the athletes that I have mentioned and that fight for them and us.
I am very proud to be Colombian because that is where I was born, where I grew up, where I learned to fight, where I learned not to leave things started, where I learned that difficulties pass and new opportunities come, where we know that with solidarity everything is easier, where my loved ones are and where I will be in my old age.
Colombians are a unique type of carácter. For some reason, we say: "give" a coffee, "desire" a coffee. We speak in diminutives: a little glass of water, a small fruit, so cute, amongst others. Being Colombian is an untangible terf. How we are and define ourselves is almost impossible.
We are feisty by nature, the good, the bad, and the ugly are written in our skin. It doesn't matter what took place, if they talk bad about our country, we defend it to the death. Conversations about drug lords and cocaine are an absolute insult.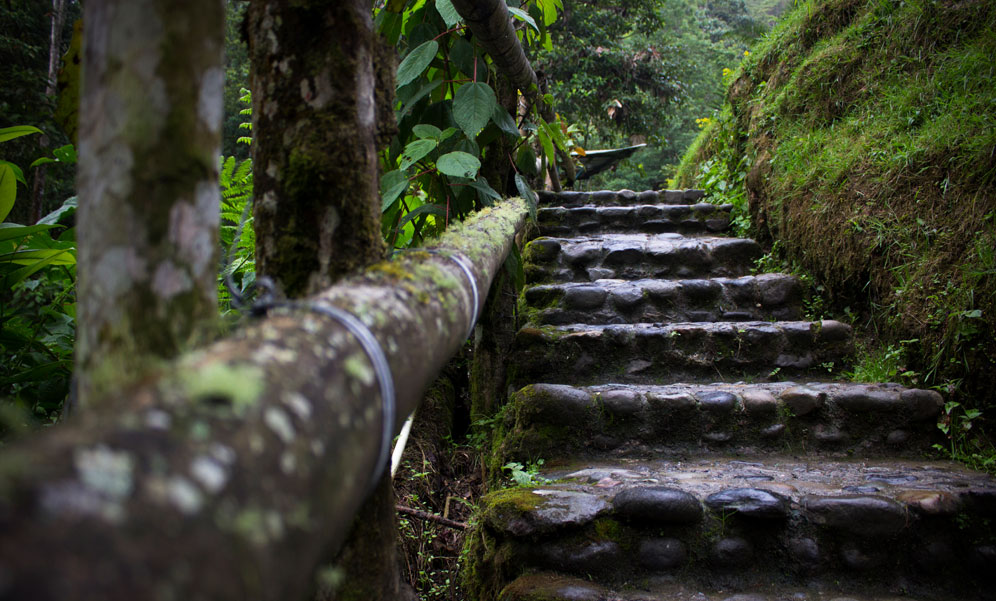 Being Colombian is to be born and grow up with the smell of fresh coffee or ripe guava. It is learning how to talk by saying every night "if I should die before I wake I pray the Lord my soul to take"… is to vibrate with every achievement a Colombian makes, or feeling our shrinking heart when our anthem is played. Every time they raise the flag in the background, the sombrero volteao, the mochila aruaca, we get goosebumps. We get a knot in our through, our eyes filled with tears.. tears of love. My heart is and will always be three-coloured.