On July 15 I witnessed live and direct, an experience that if my instinct does not fail me is a kind of myth for most Colombians: to see U2 live in concert on one of their world tours.
A little bit closer
The closest we had been to this was when back in the days of a certain mayor who is not worth naming, the rumor circulated that they were coming on their tour of Latin America. The illustrious governor had not lent the stadium of Bogota for the presentation of perhaps the most important band of recent times (The Beatles and Pink Floyd no longer exist).
He considered that the grass would be damaged and when his soccer team went to play, it would not be in optimal conditions.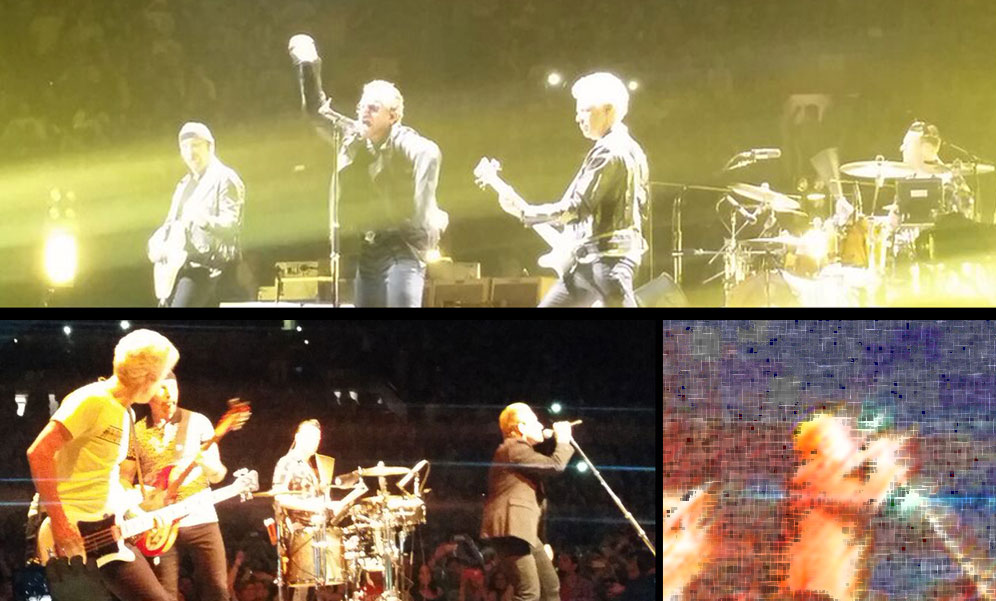 However, the truth is that it is not even worth talking about it. Those who know say that it was media gossip and that the group did not consider Colombia at any time for this tour. Besides, we were already used to the fact that the great musical groups and shows of international stature did not perform here for different reasons, just a few years ago the artists have begun to look this way, but the emblematic Irish band had not even hinted at it.
A different adventure
I ended up embarking on this adventure that I could barely dimension in its entirety being there and that I have to confess, I declare myself ignorant for not having understood its magnitude before – I can say after having lived it that it is undoubtedly one of the best experiences of my life – because I have a music lover boyfriend who also dies and lives again for U2 and planned a trip to Boston to see them for 4 nights in a row, to complete his 10 times in total.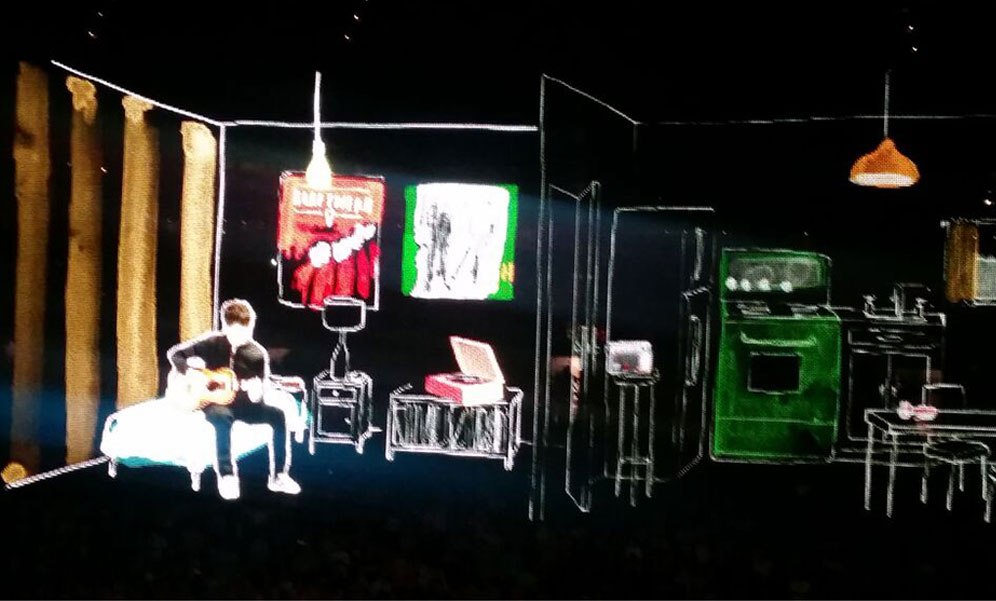 It is worth noting that he arrived at the second night feeling like a true and loyal fan for seeing them live for the 8th time and this pride lasted until his next-door neighbor told him that it was the 73rd time he had seen them. I just thought: "he's crazy, how can he see the same band 10 times and 4 in a row".
Everyone asked him if they changed the setlist – a term that I also learned being with him – from one night to another and he answered that no, that the whole tour around the world was the same, that if they changed one or two songs and I became more and more convinced that definitely every crazy person with their own theme and that there were different colors for different tastes.
As a rock star, I have two instincts: I want to have fun and I want to change the world. I have a chance to do both.
– Bono – –
Finally there we found tickets for me, for the last night only since their tickets were bought months in advance and I was excited, I can't say no but I never even remotely expected the night I was about to have and how I would come out of it not only understanding it but wishing I had been there for the other three nights as well.
True anthems
U2 is not indifferent to anyone, firstly because of the magnitude of the band and what they have done. Their songs have been true anthems worldwide for decades, because they are already going to complete four complete generations of young people, among others us, of course, who have grown up with their songs.
The soundtracks of our lives have been enlivened at some point, or many, by the lyrics that seem to fit perfectly in the experiences and experiences of thousands of people around the world, but this is also that legendary figure of which we all somehow know something.
A showman who far from media scandals, drugs, and other macabre scenarios characteristic of famous artists is instead dedicated to helping people, fighting for the underprivileged and for forgotten causes; one who has written and dedicated songs, money and all kinds of resources to those who do not often do so: AIDS, Africa, terrorism, poverty, among many other causes.
Impossible not to want to see Bono even with a stage of 20,000 people in between when figures from all walks of life and places in the world bow to him for who he is and what he means (he has been nominated twice for the Nobel Peace Prize) and when for example he was the guest artist to give the last farewell in this land to Mandela and to receive and welcome in his mandate the first African American president of the country that commands the parade.
All this is great, magnanimous, splendid and yet if we consider the band for what it is, a musical group and the music for what it should be, a state of the art, that they are famous for what they have done for humanity loses some relevance. In my opinion, the main characteristic of art should be that it transports us to other realities, that it proposes new worlds and that it allows us to travel to worlds different from the one we inhabit through imagination.
Perhaps this was another of the most unexpected and at the same time most pleasant surprises of the U2 live show for me, the show is an artistic spectacle in the strictest and purest sense of the word, throughout the almost three hours of the show it takes us through different magical and hallucinating realities for which there are always the perfect songs and lyrics.
The setting is perfectly thought out and together, everything necessary to make us forget that we are in a stadium, watching a show like any other that will also come to an end and we will return home to the same routine as always.
Boston Strong
They start by reminding us that we are in Boston and people go crazy when the screens display the hashtag BostonStrong, an advertising campaign devised as part of a plan to make us aware of the massacre in the marathon of this city in 2013. In a country and a world where it seems that those who have been mistreated in childhood, simply take it out on the innocent, long after they are adults.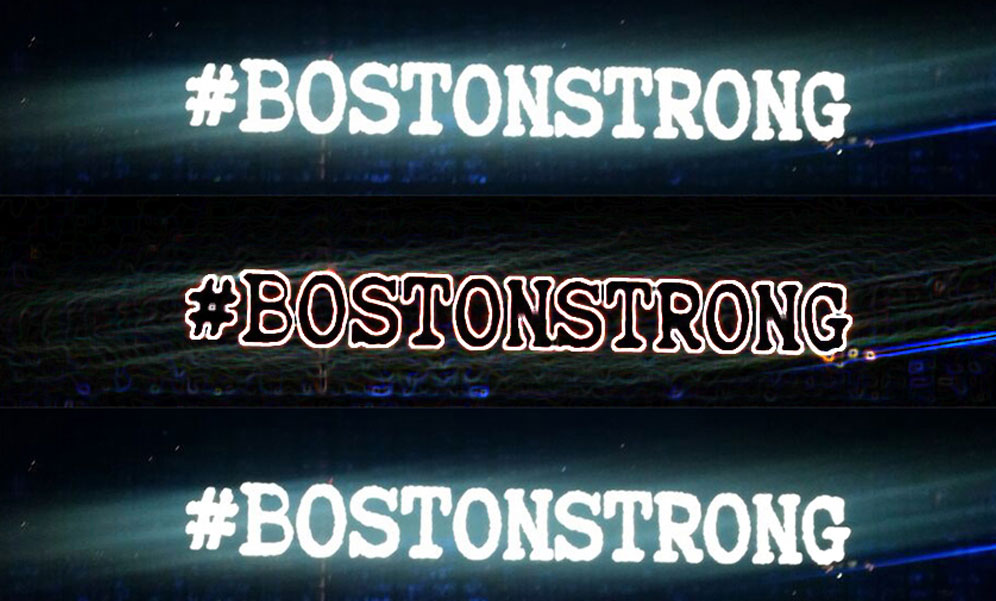 For a moment, as someone from the audience said when Bono randomly came on stage, we were all Boston and we were all from Boston. We were transported in this way to a total state of solidarity and union with the pain of others, but they realized that the collective energy was not the euphoria that should reign in a concert and quickly took us to a legendary sample of frenetic and rumba Rock and Roll, we soon landed in that U2 that we all danced in nightclubs.
From there we went on to a journey of longing for Bono's childhood and we saw him as he sang I will follow and Iris, a song dedicated to his mother, immersed inside the large LED screen that crossed the stage, walking through the streets of his childhood, along Cedarwood Road, the neighborhood where he grew up and the house where, according to him, all this that is now called U2 began years ago.
Finally
The concert continued and came a batch in which all the classics were released, one after another, delivered to their audience, carried away by what they were doing, not wanting to go anywhere and complaining that they had not been allowed to enter a bar the night before because The Edge had not brought ID.
Finally, they took us to land us in the crude reality in which we chose to live, to the last of the stages and the alternate realities proposed.
The heartfelt protest for the current situation and the deterioration of the world we live in. war, violence, terrorism, aids, and poverty and again we were all one, fighting like Bono for our children to have a more viable and better world, while the band came back and sang One and we all came to think and dream that someday it will be possible.
The night was over although at times it seemed that it would be eternal, but we left full, fulfilled, and happy, I meanwhile I had to admit to my boyfriend that at times, the 73 concerts of the neighbor did not seem exaggeration and that if he planned to match it, count me as a squire, truly seeing them live was much more than I expected and much more than many experiences in my life have been.