When a person migrates, new needs appear that they may never have imagined. For migrants who are parents there is a need to transmit the language. However, it is sometimes difficult to preserve the mother tongue in question.
Spanish for children
It is hard to keep that connection with the language because of several reasons. Maybe they teach another language at school or their friends speak something different.
There are many bicultural families that don't know how to keep a strong connection to both languages.
Some prefer that their kids learn the local language so that they won't feel discrimination or any kind of disadvantage.
But it is better to list some of the solutions, such as reading in that language, having varied conversations with the little ones, listening to music and watching videos in Spanish, it can help, but sometimes it is not enough and then you can go to an association, group or a school that aims to spread and promote the desired language.
The Latino community
Well, this has happened in the United Kingdom in 2016, in South East London a group of Spanish-speaking communities was founded named EN CASTELLANO.
This created a space especially for a group of moms who wanted to share with other Hispanic mothers and thus surround their babies with this pleasant Spanish-speaking environment. Milena Cruz, director of El Recreo Spanish, spoke with us.
In this first instance they met in the houses of the interested parties, Milena tells us, until they finally managed to have a space that provided a church that supports the community.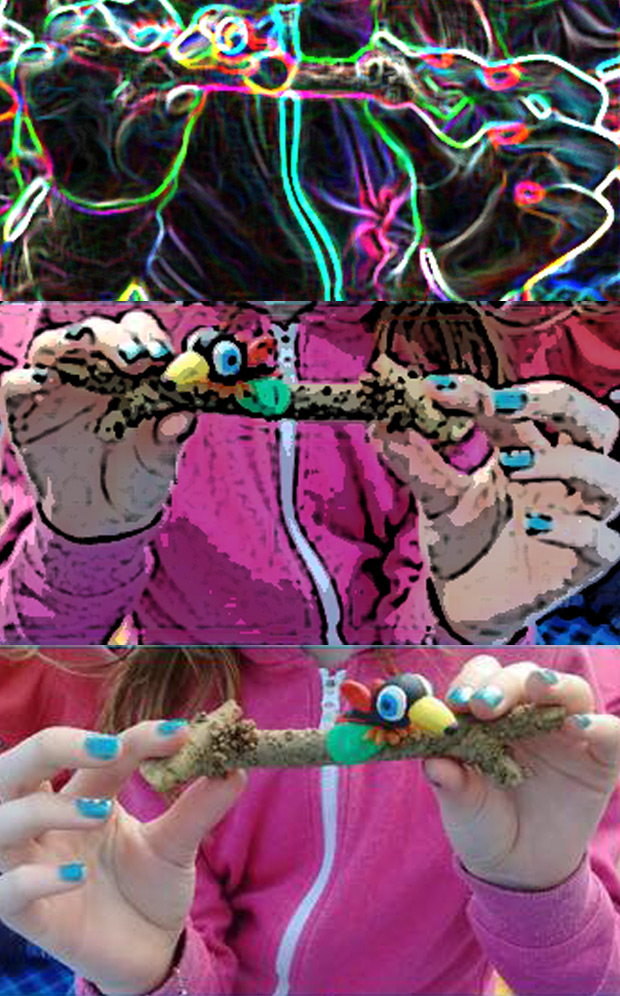 Thus began the groups of games with songs in Spanish and crafts. Milena emphasises that on occasions they also celebrated important Latin American dates with costume parties, Christmas, etc.
But without a doubt, it was also necessary to think about school-age children, who need to learn the written language of Spanish.
Nowadays, classes are held for children from 0-18 years of all levels where they do an infinity of activities such as: writing, reading, stories, crafts, puppets, drama, clay workshops, songs, among others.
They also hold occasional events where they seek to spread and keep Spanish and Latin American culture alive through dance (salsa, cumbia, flamenco), traditional music and cuisine (Mexican, Peruvian, Colombian and Venezuelan), in certain cases.
The creation of El Recreo Spanish
Here we can see how it is that from an action and a need of migrants the vision is broadened and begins to be inclusive. El Recreo Spanish becomes a possibility for all those children of school age to learn Spanish.
El Recreo Spanish is a language and culture club that seeks the preservation of the roots of Spanish-speakers.
"Then we realized that we had to do something for our older children who were attending school. This is how EL RECREO SPANISH was born, we dedicated ourselves to teaching Spanish and Latin American language, Spanish and non-Spanish speaking children."
Their dissemination and inclusion among non-Spanish-speakers to achieve better social integration.
This is why this club is worthy of being recognized. The work they do is much greater than what can be seen with the naked eye.
They are a group that in a short time grew and became formalized and yet they continue in their two versions: El Recreo Spanish and the community. Each with its well-defined functions.
Present
Well, as I told you above, it is about although continuing with the games to implement the next level in a matter of learning. So there is a variety of courses or classes for the kids who want to learn or improve their Spanish. But also to publicise the entire Latin culture. it is so much more than a language, we cannot forget about music, gastronomy, traditions and dances.
As Milena informs us, the classes have age characteristics depending on the difficulty of the course, you can go to the baby lessons and simply listen to the language or enjoy the songs, etc. They can go to different activities until they are 18 years old. There are certainly activities for all tastes and all ages.
"… We have participated in community art projects and were nominated three times for business awards in the community category, achieving highly commended in 2010 Mpower National business Awards."
But it's not so much everything they do. If they think that their work was so to call it simple, then no.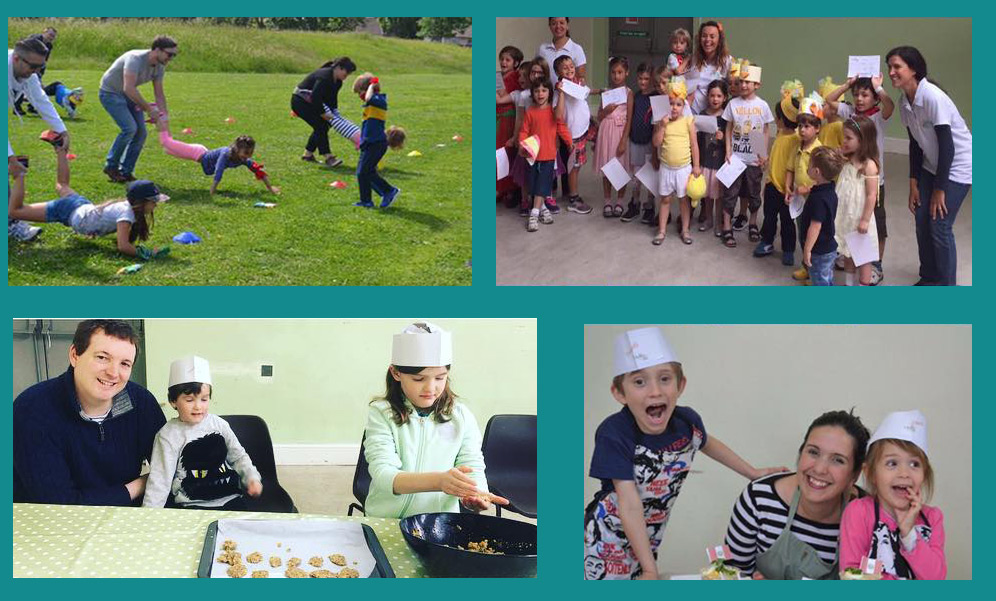 Their growth and good performance is due to their solidarity and their great organization. But they always keep in mind their vision and what they want to accomplish.
A united community of Spanish speakers and that is why they have also participated in artistic contests on several occasions and with success.
How is the community doing today?
They are in excellent condition, without slowing down a bit. They are dedicated to promoting activities among Spanish-speakers, mainly mothers, and they like to make everyone participate by integrating each other's talents.
The group is also very active, they go in outings for moms, families, songs at the local bookstore, and events where they have food, music, songs and much more from their native countries.
we are many moms of different nationalities where our common denominator is provide family spaces for our children where they can have an approach to our culture.
Their work always goes a step further. After all, they are a community. They have carried out activities to collect funds for healing Venezuela, a charity registered in the UK, sent aid to children and adults in Colombia, Mexico, Venezuela and Argentina among others.
As we see in the words of the director of El recreo spanish, they even intend to help the most disadvantaged in our countries of origin through fundraising.
Commendable is the work of these people who cover the need they have as migrants and see how to continue growing.
Making the community grow
If you live in the UK or plan to live there you will surely want to keep in touch with this beautiful community. The director Milena Cruz is a very human and kind woman.
Also if you like to make a donation to facilitate the financing of these activities, you can contact them through your mail or their website and express it.
Milena's work and the staff of El Recreo Spanish is very important for everyone. We all benefit from it, either directly or indirectly.
Everyone can benefit from such an initiative, the club's members and families from the United Kingdom, as well as all Latinos by leaving a good image on our behalf. That is why we celebrate their work.
Meeting with organizations, institutions and in this case a community of Latin origin shows that if we unite we are strong and great things can be achieved both in the country of origin and abroad.
Some say that there is no worse enemy for a Latino than another Latino. Every time I listen to it, my stomach turns, I can't believe it. Without a doubt, this is simply a fallacy to justify some who, instead of contributing, like to subtract.