So, many things have been said about the Oktoberfest. We have published before an article about it. How could we not, it is amazing!
But, in all honesty, this wonderful folk festival is lived very differently as a local. By local I mean, that you are living in Munich.
Oktoberfest facts
Let me start by stating that the Oktoberfest is held every year in Munich, Bavaria, Germany. More than six million people from around the world attending the event every year.
Locally, it is often called the Wiesn, after the colloquial name for the fairgrounds, Theresa's meadows (Theresienwiese).
It has been celebrated since the year 1810. Needles to say, it's an important factor in the Bavarian culture.
Oktoberfest is known as Munich's "5th Season" an it has its own rules and etiquette.
Among the many attractions, the "liquid gold" is probably the most important thing at the Oktoberfest. As usual, over 6 million liters of beer will be drunk.
In terms of price, beers have a specific one. I mean, it is "liquid gold". One of my findings was that a "Mass", is actually one liter of beer. It will cost between 9.70 € and 10.10 € this year.
Most companies hand out beer tokens ("Biermarken" in German) to their guests, which can then be exchanged for beer in the respective tents.
Something that is very important to know, is that Oktoberfest is not cheap! It is essentially a gigantic day-and-night club, complete with non-stop entertainment, music, activities, and events.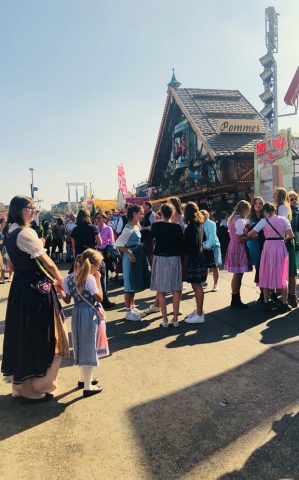 Also, to get there, I think public transportation is the best, cheapest, and fastest way to go.
But, although all of this information in important I would like to tell you how it all started. The original celebration was due to a Bavarian royal wedding. Princess Teresa (Therese) of Bavaria (1792-1854) had married crown prince Ludwig I (later king of Bavaria) on October 12, 1810.
On October 13, the city began celebrating the wedding with various activities. Such activities included: concerts, parties, balls, and even a horse race on the 17th.
Obviously, the celebration was a success and  the Bavarian royal family decided to hold another race a year later, beginning the Oktoberfest tradition.
Living it
Beer will be sold in the tents from 10 a.m to 10:30 p.m. on weekdays and saturdays, sundays and holidays from 9 a.m. to 10:30 p.m.
Tents open at 10am on weekdays and 9am on weekends. If you don't have a reservation, you need to get there much earlier to snag a table. On the first day of Oktoberfest locals will even line up as early as 6am, despite the gates not opening until 9am, and the first beer not being dispensed until noon.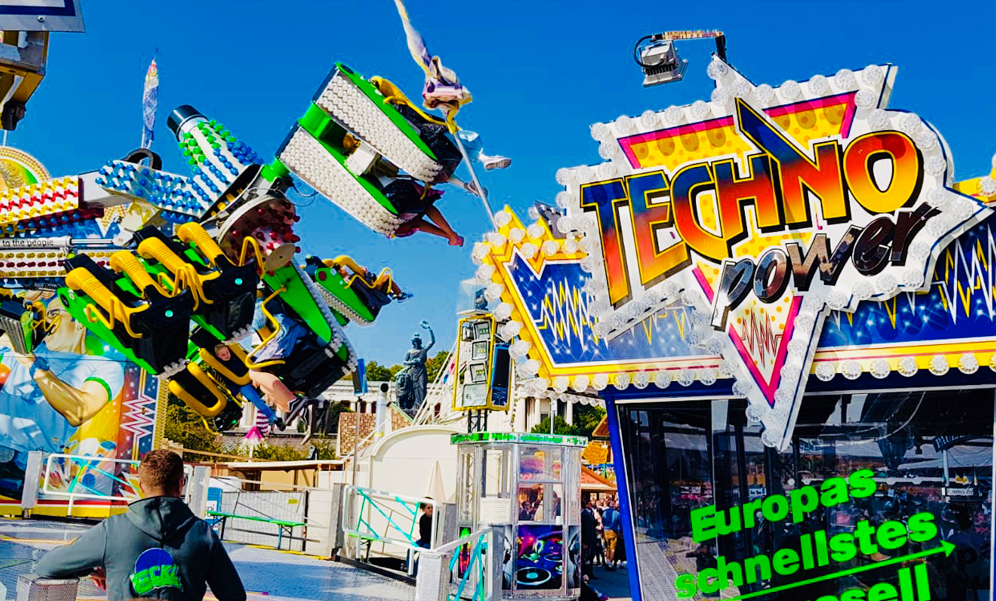 You'll soon realise getting a seat in a crowded tent is not easy. So I recommend that getting a new one in a couple after a few hours is not that smart. Gettinhg a spot in another tent is almost impossible.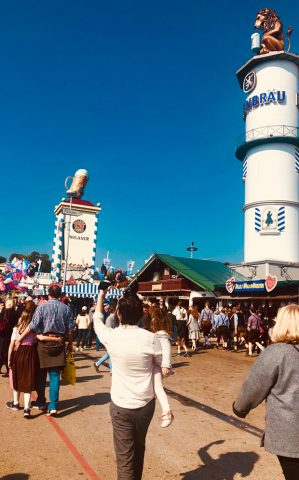 So, something that it is recommended to avoid the second weekend, known as the "Italian weekend".
Traditionally, the second weekend sees Italian tourists arrive in the 10 thousands, often in RVs or with tents, making Oktoberfest especially packed and rowdy.
As a matter of fact, local police and medics get enforcement from South Tyrol, a province in northern Italy.
Another things is that locals affectionately call Oktoberfest the Wiesn, which essentially translates to the meadow. The reason behind this is that it takes place on a giant meadow — the Theresienwiese.
In every single corner there are rides, you can hear traditional music or the latest hits. There are so many food stands with delicious sausages, creps, meat, potato and naturally drinks.
The first amusement rides appeared in 1818 in the form of a carousel and swings.
The clothing
Something that really changed this time around was the clothing. Let me tell that the amount of pressure you receive to buy one of this outfits is incredible. Pressure, if you are a tourist but most of all if you are living here.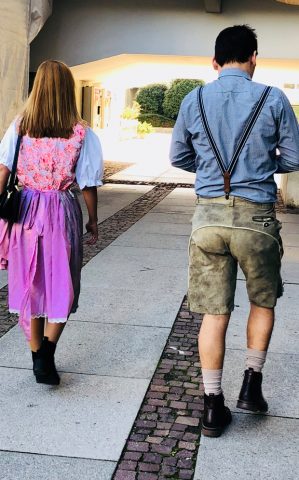 Almost everyone attending Oktoberfest in Munich dresses in traditional Bavarian outfits (trachten). Dressing in authentic clothing will help you blend in better, feel less like a tourist, and makes the whole Oktoberfest experience a lot more fun.
Most people have their own lederhosen and dirndls, and tourists are free to buy their own for the occasion.
The lederhosen and dirndls are so beautiful. Many are caught months in advanced, they are passed on as family traditions. They are expensive, I might add.
Tourists should really try to avoid the tacky ones that are shiny, or neon colored, have rhinestones on them, or hit above the knee, as these are frowned upon.
Ok, in regards top the dirndl, there is a special meaning behind where the bow is tied. Dirndls include an apron, and where the bow is tied is code for whether a girl is single or not.
A knot on the left means that a girl is single, and possibly not averse to getting chatted up. A knot on the right means she is taken, so don't even try.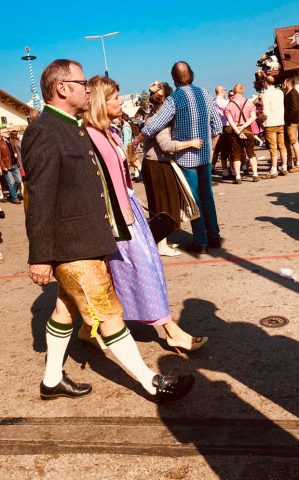 The dirndl has been used as a rural or peasant worker outfit and and housemaid uniform since Medieval times but started to become revived in urban fashion in the late-1800s.
Continuing with the dress code subject I must say that it took me by surprise to find out that many people actually go to work with their traditional attire. After work they go to the Oktoberfest, so I assume it makes sense.
As for the dress code there is a story behind it. In the 1500 and 1600s, traditional Bavarian outfits were used daily or common people in Munich from going around town to even working in the fields.
As time passed, traditions changed and wealthy people from the city began to revive the old clothing out of a longing to capture the romantic feelings they got while visiting their country-side vacation homes.
So, groups of locals then slowly came together for a huge revival to make sure this part of Alpine culture stayed strong.
In 1835, the first Riflemen and Costume (Tracht) Parade was added to the Oktoberfest celebrations. In 1883 they started the traditional costume association called the Traditional Custome Society (Trachtenverein).
Concluding
There are loads of people everywhere. So, whatever you wear (and know that the tents get super hot) make sure to have a comfortable pare of shoes. That way you can party and protect your feet from beer, broken glass and by getting stomped on.
All beer except for wheat beers will be served one way and one way only: in a liter mass. Don't ask for a liter, and don't ask for a stein (Germans don't call it that, it's a Bierkrug).
The Kotzwiese, or puke hill, is at the feet of the Bavaria statue, a giant statue overlooking the Theresienwiese, and behind many of the tents. It's where those who have had a little too much drag themselves for a nap, when they become known as "bierleichen," or beer corpses. Don't be that guy.
I can't state this enough enjoying 'Wiesn' like a local, or even Munich like a local, is not all about drinking. Don't get me wrong… the beer festival is a major component of it, but actually at its heart Oktoberfest is a celebration of all things Bavarian. There are amusement rides and carnival attractions, so there is something if you're looking at going as a family. You don't have to drink to dress up the in the traditional dirndl and lederhosen or enjoy the festive tent atmosphere and of course there is the food.