Guillermo Londoño, has devoted his entire life to film and theater life. He speaks with us and lets us know about a passion that lives with in his skin, that he feels with every look, every step and word he utters….his work is an essential part of his life … a language that is natural to him … "movie theater" . The result is not an interview, but an open conversation.
Theatrical vocation
His theatrical vocation arose since a very small age.  However, when he graduated from school he made the decision to dedicate his life to the arts. And even though he knew that he had a natural talent, he felt it necessary to educate, polish his talent to improve and make the best out of it.  He auditioned for IUDET (Theatre Institute) where years later I graduate degree in Theatre Performance Statement.
Some of the courses he has taken are an acting workshop in 2001 that was taught by "la Compañía Off (Francia)"; a workshop given by Pepe Vásquez (Uruguay) in 2002 about his work on stage and the concern about the clasics seen from the XXI century. In 2004 he concluded the Drum Workshop given by the "Deabru Beltzac" Group in Spain; 2004 he concluded the eight Theatrical Study Workshop given at the "Teatro del Contrajuego" under the direction of Ricardo Nortier.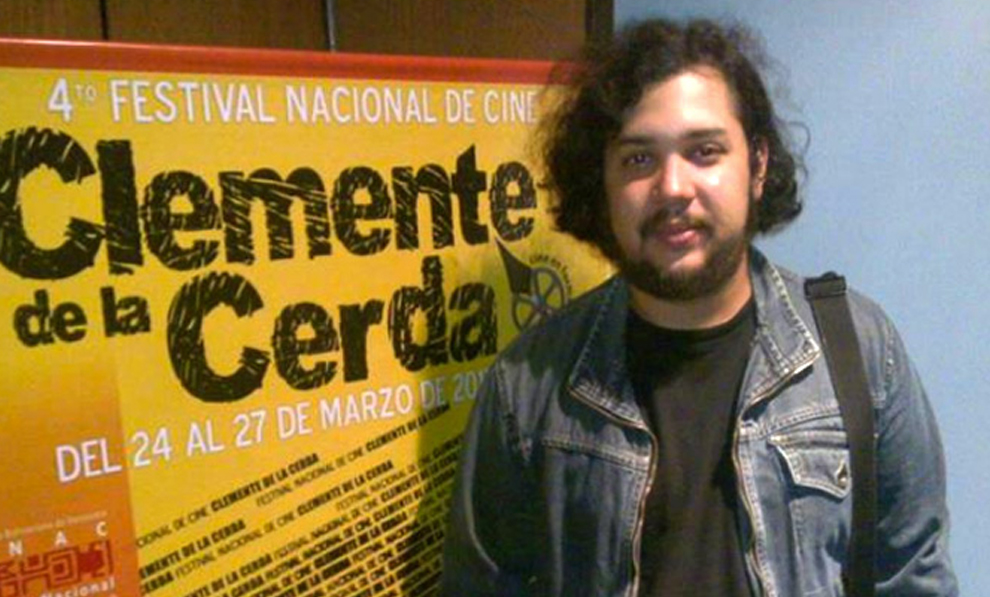 In 2007 he concluded the "imaginary actor" workshop given by the director Christian Duurvoort (Brasil); In 2008 he concluded the Professional Theater Acting workshop given by the director Frank Castrof (Germany) and also concluded the Acting for Film Lab Tony Varela and César Bolívar, among others.
Performing arts are art forms in which artists use their voices and/or the movements of their bodies in order to convey artistic expression. One of the most important disciplines is acting. Theater is the branch of performing arts. Everything is bigger in the theater, so although theater acting requires the same acting skills that are need on screen, it is necessary to have additional training specific to acting in theater.
Having this in mind it is necessary to point out that Guillermo Londoño is the embodiment of hard work ethic. Never giving up. The secret to his achievements became clear during our conversation: the persistence and dedication in everything he does.
The theater came into his life and took over completely. It is the experimental space where he can be absolutely free. Where he has no structure.
A hard work ethic
Solkes: I would like you to tell me about some of the experiences that you have marked more …
G. Londoño: I have many special memories … an almost magical situation I experienced at the beginning of my career in cinema. My mother gave me a book of film that gave him a Lord who sold books under a bridge and told him that I was going to be a great actor. The next day I called to make my first film. My mom looking after this man and never the stall was there !! The man did not exist !! I could talk about many wonderful experiences … cinema is my life !!
During our chat he made it very clear that the person who is an artist is a public figure, consequenctly they will have a larger amount of followers and because of this it is important to set the proper example.
Solkes: Why did you transition from theater to film? It was something you had always planned or was it a progression for your career?
G. Londoño: It was the result of a search and desire. At some point in my life in Venezuela had a successful career in theater level, working with some of the best groups in the country and the best directors, he had a great recognition as being very young stage actor. Despite loving the theater was something I needed internally, which was the scene feel absolutely without consciousness that was projecting my voice and exaggerate my movements for the viewer to see, that's part of the magic that allows the film to pass the event actor. Luego said the book, a decree conversation with one of my angels Greisy Mena (Actress), the guidance of my friend Laureano Olivarez (Actor) my teacher training Elia Schneider comes Beto Benites who consider as a parent who is calling me for my first job in film (Cyrano Fernandez Alberto Arvelo).
This Venezuelan is a warm man, loyal to his friends and family. Goals, as he said, he has thousands. Among these are directing his own stories, publishing a book and act in American cinema.
Making movies
On the other hand, he plans to start making Spanish-speaking films in the USA. It is a practically nonexistent market, there are already several projects in the making. In the mid-term plans, he wants to co-produce US – Venezuelan productions and to be able to support my country from an executive standpoint. In the long term, he want to move to Los Angeles.
Solkes: For you, what the most difícult part of directing?
G. Londoño: managing egos, learning to be patient and remaining calm. The set is one of the tensest places I know, we should learn that every human being is different and we all have time, energy, different ways of doing things.
Solkes: What do you wish you had known some years you have learned with the passage of time?
G. Londoño: Learn to take time for me a little, live a little more for myself.
Solkes: If you could travel back in time, what advice would you give yourself?
G. Londoño: Never to keep feelings bottled up.
Solkes: If you did not do films or theater, what would you do?
G. Londoño: I would be a singer …
This job is difficult, none are especially easy, but a life in the arts has an added degree of difficulty. It is meant for people with inner strength as they are many storms that must be faced. It is necessary to resist. The two activities (theater and film) feed each other but it's not categorized, and he loves them both. Londoño is someone who is constantly looking for an analogy to put the comparison to rest. He has concluded that acting for film is like a musician playing in a recording studio and acting in the theater is like playing live in concert. So, I am very happy after talking to Londoño … .he is a man with a vocation. Cinema is the art form of expression by leading his soul.