At this moment, the music that is being produced in Colombia has a wide variety of rhythms and sounds. Of course we must clarify that this is not something new. Colombia is a country in which people grow up with the most interesting musical mixes, with rhythms that navigate our veins and come out through our skin. Having this in mind we are without a hitch in regards to Pilar Cabrera.
The music scene
The Colombian independent music scene is going through a good time. I think that I do not say this lightly given that large, small, private and public festivals are constantly being developed in the country.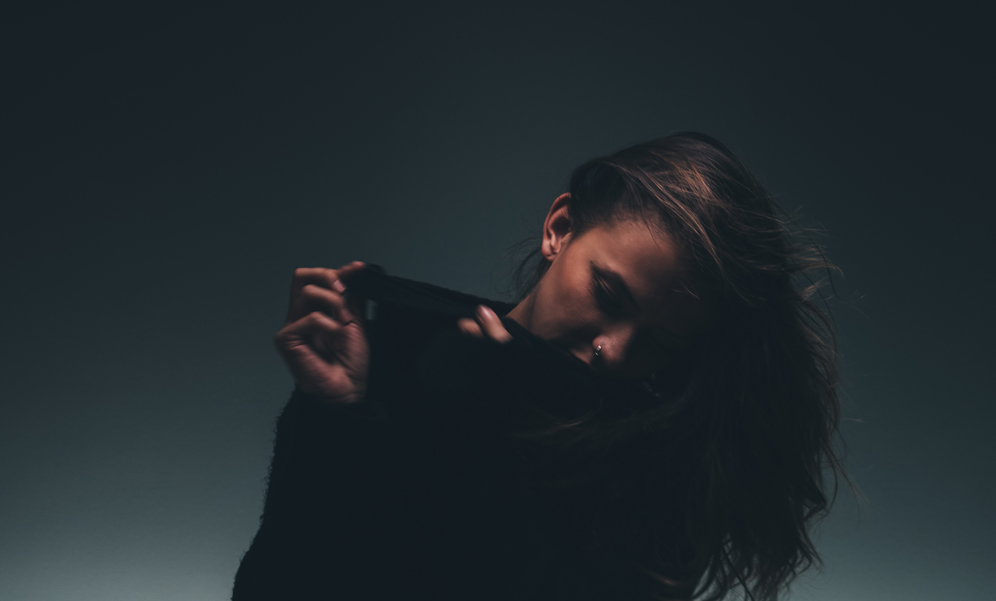 Likewise, there are bands touring all over the world. There are certainly a greater amount of places to make and see live music. And, fortunately, each time artists have more space in the national press.
The independent genre has gained an important space among national artists and one of the new artists to conquer the market is Pilar Cabrera.
The interview
In an interview for Solkes, Pilar Cabrera told us that the song Contratiempo is about overcoming or running away from fear and never letting fear catch you. This song (Contratiempo), was written with Sergio González. Although it is about death, it can be associated with many other topics. As expected, this interview flowed like water.
Solkes: How did you realise you wanted to dedicate yourself to music?
Pilar Cabrera: It's something I always wanted to do and about two years ago the possibility of making a song for a Colombian film came up, and it was the perfect opportunity. That's where Pasos, my first single, came from.
Solkes: If you were not doing this, what would you do?
Pilar Cabrera: I would have liked to do some design, maybe industrial or film direction.
To do what you want every day, there is nothing more inspiring.
Solkes: Do you write your songs or does someone else does it for you?
Pilar Cabrera: This album was a very nice exercise because I opened myself to the possibility of starting to write, something I was sure was not going to happen. Then I met with some friends separately to write, and from there came the songs from the album.
Every step counts
As she assured me, the most difficult thing so far has been to start, to take the first step. And although the road has been complicated in some moments, there are always situations that make one face complicated decisions and moments.
We grow up with comparisons and stupid ideals that society has made us believe.
What inspires her to continue in a complicated environment such as music is simply the love of music, the desire to share what she does and to know that someone connects with her. She already started, and can't stop. That is the example he wants to give his daughter.
This was a conversation between women and I wanted know her position regarding female empowerment. Cabrera assured me that female empowerment is necessary. Likewise, it is incredible to her that it is indispensable to make a feminine revolution so that all realize what is needed.
She also thinks that people, all of them, should be able to do what they really want and it's sure that it is not just a matter of feminism, everyone should empower themselves. To not think so much about what others want from you, but what you want from yourself fulfilling your responsibilities and not pass over anyone.
Solkes: How do you think that women and Colombian society in general face this issue?
Pilar Cabrera: We grew up in such a macho society that it is hard for us to open our minds to new ways of seeing ourselves, of just being. Being a woman is wonderful and each one has the right to do what she wants with her life. That freedom of decision can't be removed by anyone, and in Colombia it is difficult to open spaces if you do not meet the expectations of others.
Solkes: Do you play an instrument?
Pilar Cabrera: Yes, guitar. Although I played drums a long time ago.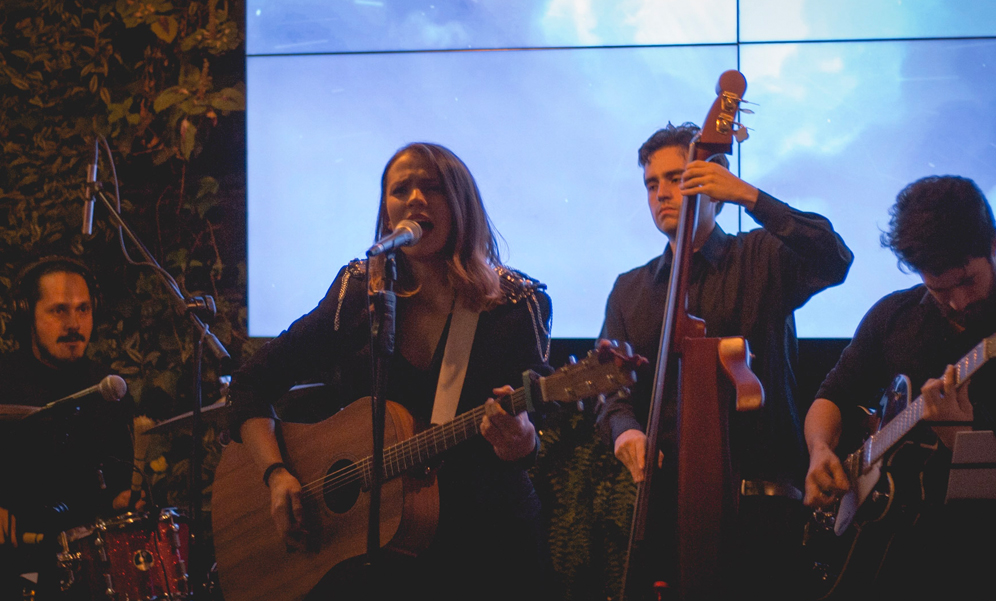 I liked that Pilar Cabrera is well grounded. In her short career she has achieved many things but with humility tells me that she needs to achieve almost everything. Professionally, to record many albums, travel the world playing. Sing with artists she admire … and the list doesn't stop.
For me, music is the healthiest bad habit, it's an escape. The best language.
Having control of a scenario is not an easy task. It is a slow learning and in which the nerves can absorb and dominate people. She worked a lot of time playing in bars. And considers that this was the best way to lose fear, and to understand what she was facing on a stage.
Likewise, moving from the bar stage to a stage where the public knows the songs, is a giant leap. For her, it's important to learn to manage that too, because emotion eats it up.
Solkes: You say that in your EP you narrate a journey of transformation. Transformation of that, reasons?
Pilar Cabrera: Transformation of people. It's telling a little about the process of overcoming fears and things that drag you to the other side, but that really depend on yourself. I speak of my transformation to leave behind everything that stopped me from making music.
Solkes: Why is time the worst enemy? The worst enemy of that exactly?
Pilar Cabrera: Of my life. The clock is ticking, and you can't do everything you wanted. The plans, the goals. Time is after you. It is not like that anymore for me, or at least almost not. I have learned to manage my time better, but always run, and I want to take you with it.
All the music she has heard has inspired her in some way. But, mainly Jorge Drexler, El Kanka and Natalia Lafourcade.
Solkes: You have the opportunity to tell the readers something … what would you say?
Pilar Cabrera:Do what you want, what your heart asks you to do. Do not be aware of what others want from you. Listening to others is important, but it does not define what we are nor make our decisions correct or incorrect. And you have to work every day for what you want, doing something small but doing it every day.
Solkes: Why take a piece of Colombia around the world?
Pilar Cabrera: Because it is the opportunity to show everything we do.
A free interpretation
At this time, Cabrera is making known this particular musical proposal through a tour that will feature different stages.
Cabrera seeks by all means to be known in Colombia. She is very aware of the difficulties that this entails and in some moments she has considered continuing the steps of other artists who followed her career in other countries. However, her heart continues telling her that she must conquer the national public.
Cabrera was born in Neiva but grew up in Bogotá. Bogotá is the city that excites her. The contrasts that exist in the city inspire, impress and give life. From the Colombian capital she loves to ride a bike during the day, and to be home at 5 o'clock in the afternoon when the sky turns grey and it looks like it's going to rain.
Currently she can't enjoy either, but when she does, it's the best there is. As the capital of Colombia, she goes a mile a minute, she almost does not have time to rest or take a break.
Her musical proposal is clear but she is happy with the possibility that her lyrics and melodies are open to the free interpretation of the public.
Finally, Pilar Cabrera is a singer, composer and a mom. Lover of music and life and creating emotions and situations. Music can describe feelings and thoughts that many people have and sometimes can't say. Pilar wants to reach people with music, to inspire change and to change with her music.