Ampudia Lorens, that's the name of this artist who is a worthy ambassador of Colombia and is currently living in Canada. He opened himslef up to us so we had the pleasure of talking with this warm and simple man with a great voice and magnificent stage dominance but above all a great person.
José Lorenzo Ampudia Castro
A Tolimense that fills Montreal days and nights with flavour. We are talking about José Lorenzo Ampudia Castro. His stage name is Ampudia Lorens.
He has been living in Montreal for the past few months. He chose to live in Canada given that it is a very quiet country with good job opportunities. He is a family man, entrepreneur, dedicated to his home and music.
He has been singing for twenty years. But, he shares a common trate with almost all Colombians, that we have had the privilege of knowing. He is a humble and hard working man. In addition to being a music teacher, he is an industrial maintenance technologist, driver and other trades. It does what it needs to live well.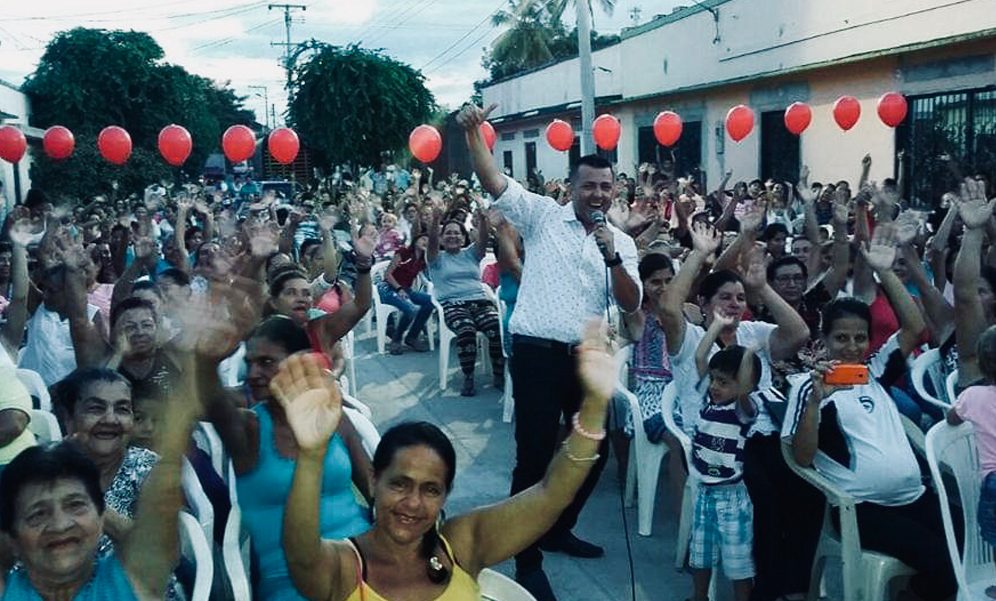 Lorens grew up in the core of a musical family. For this reason, music runs through your veins and to be inspired he just needs to feel the music. However, growing up in a house surrounded by people navigating between musical notes is complicated and easy at the same time. Complicated because there is talent in every corner, in every cell and easy because the support and understanding to dedicate to it as a profession is always there.
While we were speaking, I learned that ranchera is a popular and folkloric musical genre of Mexican music, widely linked to mariachis. Professional singers of this genre developed an extremely emotional style.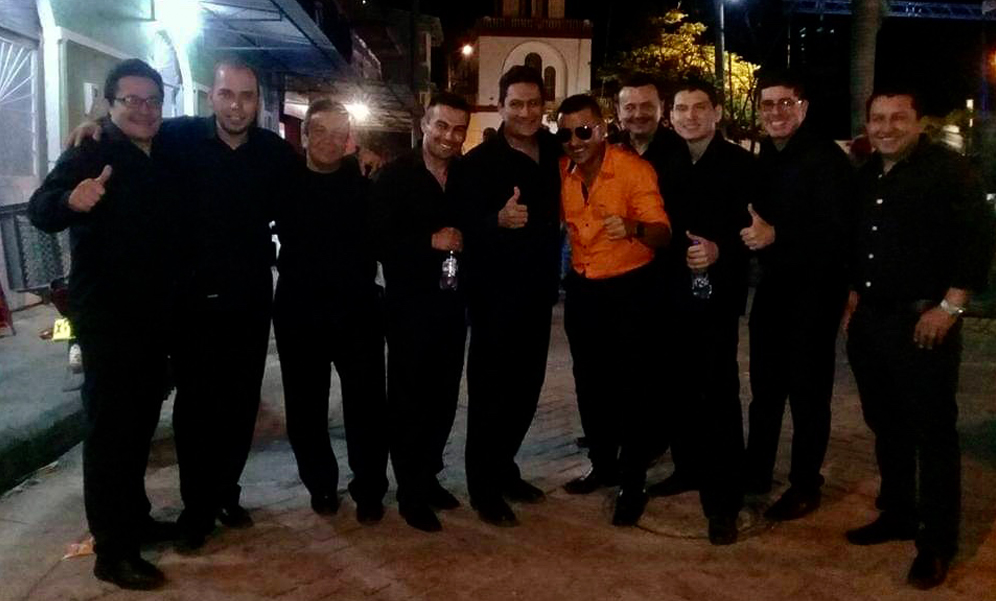 The power of music
Lorens told me that he sees art as an activity or product made with an aesthetic and communicative purpose, through which ideas and emotions are expressed in general.
Solkes: Do you think art can help people?
A.Lorens: Yes, because it makes people have a more comprehensive education.
Solkes: What are your goals?
A.Lorens: My goal is to be recognized nationally and intentionally with my music.
Lorens assured me that there is no stage or audience too small. Every stage is welcomed. This is why it is usual to animate celebrations, events or meetings.
He assured me that everything has a sacrifice in this life, we must persevere to reach a proposed goal. The most difficult thing in terms of music is that a song of his authorship can be promoted in all the media.
The artists he admires for his musical career are: Ruben Blades, Hector Lavoe, Marco Antonio Solis. In his musical genre he admires artists such as: Vicente Fernández, Darío Gómez and Jessi Uribe, among others.
Living with satisfaction
Being a music teacher is an activity that fills him with satisfaction. The most important thing for him is to see his students succeed. He always tries to instill in them that in order to achieve success it is necessary to be committed, dedicated, willing to work and fight, never give up and stand up after each revex. It is also key to know that music is a race like any other.
While the ranchera music belongs to Mexico, the musical genre has reached all latitudes. Colombia has not been the exception. There are many who are dedicated to it. And, if a Colombian settled in Montreal dedicates himself to this, this means inclusion, non-discrimination, it means that music has no borders. Ranchera music has been the blessing of Ampudia's life and currently his life is between north and south.