When I was offered a journey to Malaysia around 1998, as a participant in an international training event financed by Unicef, the first doubt that struck me was "what is lying in wait for me"? I accepted reluctantly and fearfully, but knowing with certainty that I didn´t want to miss out on living that adventure.
Location
Malaysia is situated in South East Asia, with two large areas- continental and peninsular- that border with the South China Sea. This makes it vulnerable at some times of year to typhoons from that same sea, long periods of rain and even the impact of the 2004 tsunami that battered the Malaysian coasts, among others.
The country was, for a long time, one of the colonies that the British Crown held at different latitudes across the world due to its natural wealth (it is one of the biggest producers of rubber in the world, among other things).
It still retains the governmental structure of its former colonizers, a constitutional monarchy in which the King is the Head of State and the Prime Minister the Head of Government.
Its location on the Equator gives it a fairly warm, humid climate similar.
A climate that is very similar to the Colombian Amazon. It posses an enormous vairety of flora and fauna.
About Penang
My destination in this beautiful country was the state of Penang, formerly named Prince of Wales Island but now known as "The Pearl of the East".
It is a small island that lies a few kilometres from the mainland. It is connected to it by one of the great wonders of modern architecture: the Penang Bridge, which stretches for 13.5km across the sea.
Many locals, however, still use the ferry to cover the distance and travel between the island and the mainland.
The capital of Penang is a vibrant, multicultural city, full of contrasts due to the great variety of races and religions that share it. You can encounter Chinese people, Indians, Thais and Australians, who practise Islam, Catholicism, Buddhism, and so on.
Generally speaking, Penang could be considered a friendly and safe city, with an excellent public transport network and a wide range of hotels.
I became aware that exploring is best done in the morning and early evening, before the  heat and humidity kicks in. The city is basically a maze of narrow, bustling streets.
The past
It is important to mention that Penang has not always been an oasis of peace and harmony. For a number of years until the mid-20th century, it served as the operational headquarters for the Chinese mafias that controlled the trafficking of opium and ran brothels there.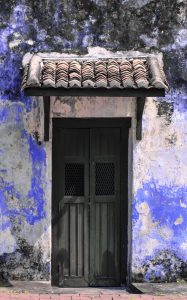 In addition to having a strategic geographical position, the island also held the status of free port. Many things followed this strategic location.
This facilitated both legal and illegal trade, helped further still by the lushness of the land and vegetation that helped to cover up the illegal activities that were carried out on the island.
In order to put a halt to the situation the British Crown, in its capacity as "owner and administrator of this territory", implemented a policy aimed at cleaning up the island.
To this end, it offered anyone who arrived there the ownership of any land that they could strip of vegetation, and in this way the island gradually became populated and trade began to flourish.
Another important fact is that during World War II, Penang was conquered and occupied by the Japanese Empire from 1941 to 1945. During this Japanese period of occupation, it was renamed as Tojo-to, name that was inspired by their Prime Minister at the time, Hideki Tojo.
When the war finished, Penang was the first state in the Malay Peninsula to be liberated by the British. The island was placed under a military administration until 1946.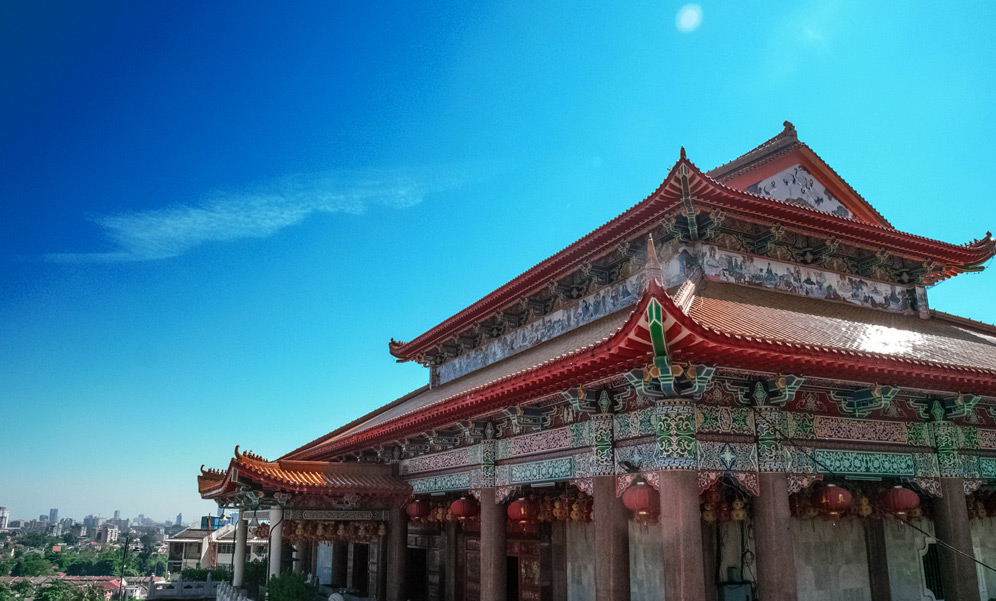 After this came the Malaya Union. It was a union of the Malay states and the Straits Settlements of Penang and Malacca. It was conceived to unify the Malay Peninsula under a single government to simplify administration.
After all was said and done, the merger of the British crown colony of Penang into the Malay heartland frightened the islands population. After many attempts, on January 1st, 1957, George Town, was granted city status by Queen Elizabeth II. Consequently, Penang, became independent from the British Empire on 31 August 1957, and subsequently became a member state of Malaysia in 1963.
The fusion
Owing to the large racial diversity that can be found on the island, there are areas marked out for each group, and in this way you can see Chinatown, Little India and other such spaces, in the style of this world´s biggest cities such as New York or San Francisco.
Each one has a great variety of traditional food and drink, spices and clothes from its region.
This diversity of cultures and races makes walking around the city´s streets an unforgettable experience.
In a single block you can see an extraordinary fusion. You can see an Indian women wearing bright silk saris, walking in step with American tourists. You can see a Muslim women dressed head to toe in black, walking 3 metres behind their husbands as dictated by Islamic law.
There is a in tune blend of diversity (Malays, Chinese, Indians and other races) exists together in a place where respective religions are worshipped freely. Further mores, customs and cultures are practised without any impediment. To me, it seemed as a fanstasy.
The friendly and welcoming people and the inviting local tastes are what make Penang so attractive.
Changes in Malaysia
Malaysia has changed markedly in the last fifty years, going from an eminently agricultural country to an industrial one.
This has led large companies to set their sights on this young nation which is experiencing exponential growth, something reflected across the economy, even in the informal sector.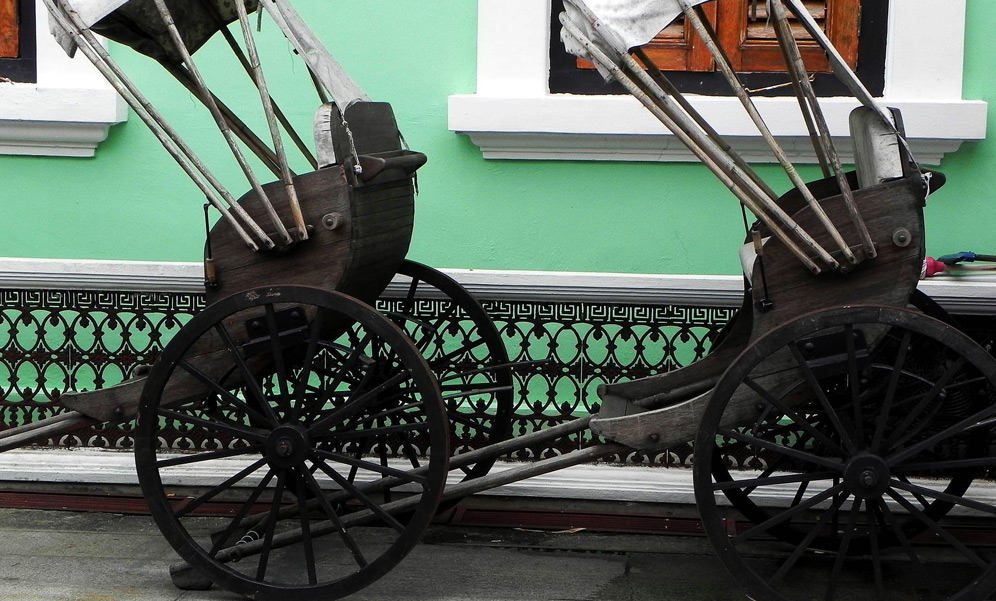 It is common to see street sellers offering their products to passersby on a canvas on the pavement while talking on a latest-generation cell phone, with a new truck parked next to their "shop" which they use to transport their goods.
Who should visit?
Penang is the place to visit for those who come to the island in search of more pleasant activities.
From the beaches of Batu Ferringhi and Tanjung Bungah, to the spectacular view that can be appreciated from the top of the Penang Hills, which is serviced by a funicular.
With a predominantly Buddhist population. Penang is the cradle of a series of religious temples and monuments that are worth visiting.
These range from the world's largest Reclining Buddha at 33m long, to the Temple of Supreme Bliss or the Pagoda of Ten Thousand Buddhas.
This is the palce where locals and Chinese people celebrate their most important religious occasions in a climate of absolute peace and harmony.
On the itinerary of any traveller
Penang is a place that should certainly be included on the itinerary of any traveller who is eager for adventure, idyllic scenery, affordable shopping and food fit for a king.
When it comes to the diet of its residents, it should be pointed out that due to its insular nature it's a paradise. An absolute paradise for those who enjoy good food, who will find a variety that is difficult to equal elsewhere. It has to be noted that this exotic tropical island is one of the world capitals of street food.
Firstly, the fact that it has such a diverse and multicultural population makes it possible to enjoy flavours from other parts of the world mixed with local delights in a single place. This is added to by the huge variety of seafood and exotic fruits and vegetables that the island posseses.
To further improve the menu, Penang is also a producer of spices including pepper, cloves and nutmeg. Obviously his makes the eating experience unforgettable.
Secondly, street food is everywhere: stalls cooking 24 hours a day. You can find dim sum for breakfast or bak kut teh ( pork innards soup) after midnight.  Also, locals (Penangites) love their barista coffee.
Lovely memories
I discovered that Penang is a lot more than just a foodie paradise. For me Penang will always be a grand expereince. There are in me lovely memories. I am well aware that it was once known as the "Isle of the Betel Nut" and it is considered to be a world renowned exotic holiday destination. It ia also listed as a UNESCO World Cultural Heritage Site since 2008. There is an excellent walking tour around all the Unesco sights. But, for me this island is an example of balance.
Further more, a place like this, steeped in history and heritage, offers a uniqueness in every corner and on every street.
A place filled of history, being home to mansions, churches, cemeteries and shop lots from many different cultures over the centuries. So much so, that according to legend, during the seventh month of the Lunar year (August/September), King of Hell Tai Su Yah opens the gates of the netherworld. As a consequence it unleashes the dead upon the Earth.
When this happens, people know that they are searching for mundane entertainment that they can't find on the poorly stocked shelves of Hell's Kitchen. So, many street corners fill up with  impromptu shrines, each adorned with one watchful paper statue of Tai Su Yah.
Penang blew my mind. This virgin paradise has no shortage of cultural sights and natural scenery. It is a place were the old way of doing things. That is what the people in the island prefer: the simple things. Penang has dramatic landscapes, beautiful beaches, and some of the most mouth-watering food on the planet.