A while ago I finished Reading a book which transported me through some beautiful imaginary places, I found on the book an engraving with a female name, it is useful for making the writing immortal, I guess. I on the other side, will keep those time pages that perhaps you're not going to read, not even on your memory.
I knew that on that day that I saw the fresh breath of your mouth going away after inhaling those delightful conversations that we use to have every time we meet on that café, those days when the sun shined the smile hidden on your face, while my eyes calmed your windy and playful hair.
Today, walking through my regular route I stopped on that place where we use to be, my unwilling eyes started I don't know how to look for you on that space, fenced by green branches that let us spy the pedestrians, a place where the clean air and the neat and fresh environment remains calmed and altered only because of the smell of freshly baked bread that right after our talks, we use to taste.
I tried but I couldn't resist that smell, I looked around and the places that we always use to take were untaken, I came in, ordered a coffee and then I started to draw you on my thoughts.
Between sips I thought about your final departure from my life, and how the pages on your memory in which the breath of your lips became sweet words for me should be withered by now, how would be those eternal kisses that I will never have again.
While I was watching the delicacy in which they pull out the mixture cans I found on that newborn smell the memory of your face with that fresh smile of yours that was never able to disguise the look of my heart.
On an occasion we talked about the belief that every person that comes in to your path is there for a reason, and that on the same way that that person stays also she takes all the instants lived together that son are going to become our past, but anyway any trail route mark some moments, quotes and silences with which we learn to live our present.
And to think that our meeting was as if two strangers get to meet and that from time to time life insisted in joining us until that moment in which we realized that we knew so much one from each other that we were just lost from the track where we should have met.
-Do you want something else Mr.? Or are you waiting for the person who always joins you? The waiter tells me confused between gentle and surprised because of my solitude –
-Just another coffee and if you please bring me the house bread serving.
After what happened to us, I strongly believe that every thing in life can change from one instant to an other, and stop being as it was a minute before, I believe that even the flower fields stop being charming and harmonious after they are hit by the winter, that the armory of the birds chirping is gone with the flutter that makes them run away because of the heat that haunts them.
That's why today it doesn't matter what had happened really, because only you and me know the truth.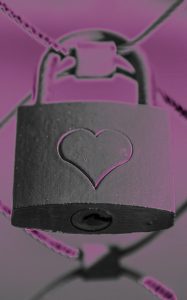 Inevitably I end up reviewing that moment when you left me without the energy of your hug and the kisses we always give, you left me with a farewell for stop seeing each other for good.
Now, that the past is like a butterfly flying and jumping around time; now that the unforgettable perfume of your absent body craves me between the smell of fresh firewood that cooks the wheat on a happy dream, I am positively sure that you took it all with you but you didn't take the longing of that bread, of those moments lived between you and me, the nourishing food that gave me life and I am defoliating between memories with an eternal smell.
The musician seeks for the not that gives his melody wings that let us all fly. The sculptor with his chisel is leaving with patience the figure that holds his memory on the rock. The poet builds dreams with the alphabet and crosses the bridge of love for tying a moment with joy, while I try to plow on these lines the wonderdfull feeling that my smell recognized on the scent of your memories.